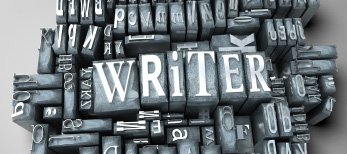 It's tempting when unleashing a critical opinion about those in the creative arts to immediately leap to comparisons.
How easy it is to measure an up-and-coming musician to a veteran one. Same goes for an actor, artist or comedian.
Or a writer.
The folks at I Write Like have now invented a way to do that for you.
Launched this month, the site "checks what famous writer you write like by analyzing your word choice and writing style and comparing them to those of the famous writers." It's based on a program designed by a California software developer team called Coding Robots.
Having spent the last 17 years earning a living as a writer, I thought I'd put myself to the test.
To keep things honest, I didn't hunt down some award-winning project I slaved over for weeks. Instead, I simply pasted in the first four paragraphs to last week's Net Worth. (If you're keeping track, that's the one built around gambling sites that give the odds on Lindsay Lohan's jail release date.)
With one mouse click I got the answer: David Foster Wallace.
Wallace is best-known for his 1996 effort "Infinite Jest," which Time included in its All-Time Greatest Novels List (1923-2006). He is well-regarded for works that are concerned with irony.
I'll admit, I'd heard of the guy but had never read his stuff. So I did a little research and discovered we had some personal similarities.
Wallace and I were both born in the early/mid '60s. Each of us were born in other parts of the country but raised in the Midwest. We both worked for years as journalists.
I also learned Wallace hanged himself in 2008.
Oops. Maybe it's best to just stick with the literary comparisons.
I thought it would be amusing to put other writers to the same test. So I grabbed three novels I had lying around the house that featured the most high-profile authors: "It" by Stephen King, "Nicholas Nickleby" by Charles Dickens and "Naked Lunch" by William S. Burroughs.
I selected today's date (the 14th as of this writing) and turned to page 14 of each book, then I entered the first four complete paragraphs into the I Write Like text box.
For modern master of horror Stephen King, the site correctly surmised, "I write like Stephen King."
Next was Victorian-era novelist Dickens, which took a little fumbling as page 14 was still part of the preface. So I counted 14 pages in from where the novel actually started. (Man, those are some long paragraphs to type.)
Lo and behold, Dickens earned, "I write like Charles Dickens."
Yet for Lawrence legend Burroughs, the site stated, "I write like James Joyce." Ironic, considering nobody wrote like Burroughs.
At least the experiment proved the whole process didn't just churn out some random name. Thus, I started to put some stock in how I was dissected.
The acclaimed Wallace represented a solid writer to be compared to, but deep down I'd hoped for somebody different. Perhaps Edgar Allan Poe. Maybe Ayn Rand. Or even Kurt Vonnegut.
At least it didn't claim I wrote like that "Twilight" chick.
— Entertainment editor Jon Niccum explores facets of pop culture that have established a unique niche on the Internet. He can be reached at 832-7178.