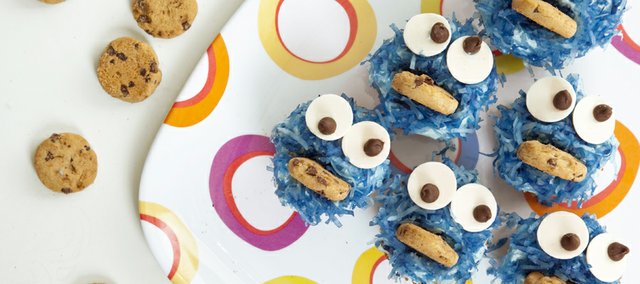 The Runner, The Baker, The Wedding Cake Maker
Follow Nikki's adventures on her blog.
I always think it's funny when my mom asks me, "You didn't make that from scratch, did you?" It's normally when I bake something for a family gathering. I understand her concern. She doesn't want me to go to too much trouble or stress myself out.
But the funny thing is that she is the reason I like to bake things from scratch. She's the one who taught me how to bake. I watched her make so many delicious cakes, pies and cookies from scratch while I was growing up.
I spent a lot of time in the kitchen when I was younger, whether it was playing in the pantry or sitting in this one cabinet we had, a little like Randy from "A Christmas Story." As I got older, I started helping out, not just hanging out, in the kitchen.
All of that has helped to foster my love for baking. I love baking for my family and friends. I love combining my passion for sports and baking — I might have been the only person in Lawrence who hosted a party for the World Cup final that involved Dutch flag cookies and an orange cake. I love trying new recipes. But don't worry. Even though I bake most things from scratch, I am not above cake mixes. I am not ashamed to admit my love of box brownies.
Cake mixes have actually come in quite handy the past few weeks. I've taken on a new baking challenge this summer. A couple of my friends and my cousin have asked me to make their wedding cakes. I've baked a lot of cakes, but none with this kind of pressure. So I've started practicing by icing the box cakes. Over the next six weeks, my friends and family are either going to love me or hate me. They're going to be eating a lot of cake.
Making these wedding cakes has led me to start a blog. A way to share my progress and my failures — like when I had two cakes overflow in my oven in just 24 hours. So in this space each month, I will share with you some of my adventures and favorite recipes.
But don't worry, it won't be all about wedding cakes. I doubt these Cookie Monster cupcakes will show up at many weddings.
This is the third time I've made these cupcakes. It started when a friend saw a picture on Flickr of a Cookie Monster cupcake someone else had made. He sent it to me as something I should try. There was no recipe with it, so I just looked at pictures and figured out my plan from there. So here's what I did.
Cookie Monster Cupcakes
Ingredients:
Cupcakes (Whatever flavor floats your boat. These cupcakes are chocolate chip.)
White frosting (I used a simple buttercream recipe. Thanks to wedding-cake practice, I can make that in my sleep now.)
Blue food coloring
Coconut
Chocolate chips
White vanilla-flavored candy wafers (You can buy these at Hobby Lobby or Michael's in the baking aisle.)
Chocolate chip cookies (I used bite-sized cookies, but you can always break a cookie in half or a fourth.)
Directions:
Add a few drops of blue food coloring to the frosting. Mix that up. It doesn't matter too much the shade of blue it is as you will just be covering it in blue coconut.
Add a few drops of blue food coloring to some coconut. Mix that up to a shade of blue you feel best captures Cookie Monster.
Frost the cupcake.
Cover it with the blue coconut to make him furry.
For his googly eyes, I put a dab of the frosting on the bottom of a chocolate chip and then stick it onto the back of the white candy piece. I like to position it toward the edge of the candy, and then when I put both eyes on the cupcake, I like to position them askew. They're more googly that way.
Stick a cookie in the cupcake so it looks like he's eating it. I hear he's eating more fruits and veggies these days, but his name is still Cookie Monster. It takes a little pressing to get the cookie to stay that way. If you don't use bite-sized cookies, I think it's easiest to break a cookie in fourths, as the pointed edge seems to stick a bit better.
Share and enjoy. These cupcakes have been a hit with, not only my nephew and niece, but with big-kid-at-heart coworkers.