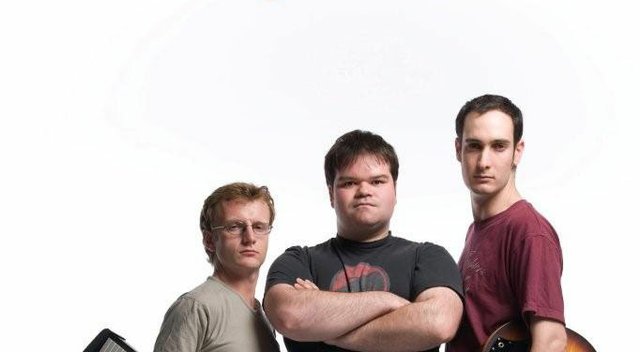 Seemingly overnight, my young daughter went from preferring to watch cartoons such as "Phineas and Ferb" and "Justice League Unlimited" to live-action fare found on Nickelodeon and the Disney Channel.
These range from the energetic and clever "iCarly" to the forced and loathsome "The Suite Life of Zack and Cody." But while the plots come and go, it's the theme songs that stay with you. They often burrow into your skull like a sonic tick.
Last night I found myself unable to shake "Make it Shine," the theme to the Nick show "Victorious." Sung by star Victoria Justice, the pop ditty superficially seemed no more catchy than most. Yet. It. Just. Wouldn't. Exit. My. Head.
Then I realized: It's because the song features the "magic progression."
Those unfamiliar with the term need to consult a viral video by Axis of Awesome. The Australian musical comedy act delivers a bit called "4 Chords" at the 2009 Melbourne International Comedy Festival that is a mesmerizing deconstruction of modern songwriting.
The sketch begins with the members complaining about how they never had a hit because they never wrote a four-chord song. Then the trio — singer Jordan Raskopoulos, guitarist Lee Naimo and keyboardist Benny Davis — work through 36 familiar pop songs in the span of five minutes that feature the same exact chord progression.
Axis of Awesome takes a trip through classic cuts by seminal artists ("Let It Be" by The Beatles and "No Woman No Cry" by Bob Marley).
To '80s MTV hits ("Take On Me" by A-Ha and "With Or Without You" by U2).
To '90s alt-rock ("When I Come Around" by Green Day).
To '00s radio staples ("Superman" by Five For Fighting).
To modern-era diva pop ("If I Were a Boy" by Beyonce and "Poker Face" by Lady Gaga).
The video features subtitles revealing the name of the song and artist so as to justify tracks that are likely bigger hits in Australia than they were stateside ("Amazing" by Alex Lloyd, for instance).
The actual four chords displayed in this roundup are C G A F. On guitar — which is how most of these songs are written — that is accomplished with a no-brainer bar shift across the bottom two strings. Easy to play. Easy to write.
Sure, there is likely a comparable medley of hits to be culled from other rock/pop fallbacks such as the "goosebumper progression" — typically A G F G (a la the "Stairway to Heaven" finale). Equally widespread is the three-chord "Wild Thing" pattern of A D E D.
But as Axis of Awesome specifies, true fame is based on four chords, not just three.
— Entertainment editor Jon Niccum explores facets of pop culture that have established a unique niche on the Internet in Net Worth. He can be reached at 832-7178.