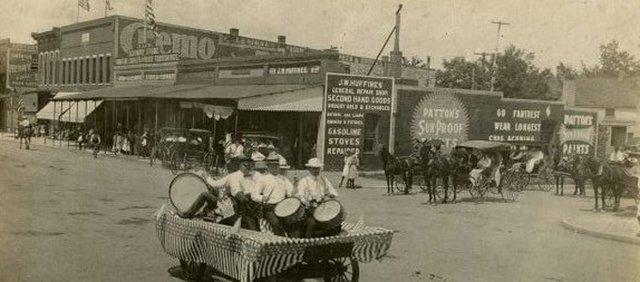 Place
946 Mass., Lawrence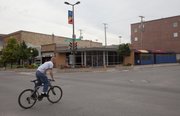 Have you ever been in one of those arguments where you're trying to figure out what a certain Lawrence business used to be? It's a particular affliction of civically petulant Lawrence townies and lesser, honorary Lawrence townies (honorary Lawrence townies being those who weren't born and bred here but have lived a not-inconsiderable amount of their lives here).
But you might've stumbled across this competitive display of the trivial and the arcane. It tends to start with, "Hey, remember when (Establishment Z) used to be (Establishment Y)?" Then it escalates to, "Actually, I think (Establishment Z) used to be (Establishment X)?" And then it tends to degenerate.
To help you avoid such nastiness, we've started Pre-Occupied, an ongoing series in which we track down the former occupants of particular Lawrence institutions. To kick off the series, we'll investigate the timeline of 946 Mass., known these days as The Replay Lounge.
ORIGINAL BUILDING
Using the archives of the Watkins Community Museum, we found that the northeast corner of 10th and Massachusetts streets has housed businesses since the late 19th century. The historical record is spotty before 1870, but considering the town was founded in 1854 and everything was burned down by William Quantrill in 1863, there's not much we're missing from that period. From 1871 until 1915, 946 Mass. was mostly home to a series of grocery and general goods stores. In 1902, W.C. Ellis Grocery installed a pump at the location. It's thought to have been Lawrence's first gas station.

1871 - G.V. Jones Grocery
1875 - E.F. Goodrich Grocery
1886 - W. Bedale Painter
1890 - E.F. Goodrich Wholesale Fruits & Produce
1900 - Messenhimer & Son Grocery
1902 - W.C. Ellis Grocery and Gas Station
1905 - C.L. King Smith
1907 - J.W. Huffines Tinner/General Repair/Second Hand Goods
1909 - Ellis Cash Grocery
1911 - Meyers Emmetner Novelty
1913 - Craig Mile
THE AUTO YEARS
From 1915 to 1958, a series of car dealerships and service stations occupied the lot. There was a lot of jockeying between Butler-Sanderson and Sinclair Oil for ownership during these years.

1915 - C.W. Smith Autos
1917 - W.C. Ellis Autos
1919 - Butler-Sanderson Motors
1923 - Butler-Sanderson Sinclair
1925 - Sinclair Refining Co.
1927 - Butler-Sanderson Sinclair
1933 - Sinclair Oil
1936 - Butler-Sanderson Sinclair
1940 - Shobe Sinclair
1944 - Williamson Sinclair
1950 - Eldon Smith Sinclair
1958 - M.F. Hudson Used Cars
MODERN ERA
The current building was erected around 1960 and proceeded to house financial businesses until 1992. After a brief stint as Democratic Party headquarters for the elections of 1992, a convenience store and food mart called the Kaw River Mercantile Company resided there. On Oct. 24, 1993, The Replay Lounge opened. The Replay began its life as a pinball arcade and burger joint but remodeled many times since then - including adding the patio/beer garden in 1994 - and shifted completely to its current incarnation as strictly a bar-and-music venue in 1997.

1960 - Commerce Acceptance Co.
1974 - Southwestern Investments Co.
1976 - S.I.C. Credit
1980 - Beneficial Finance
1992 - Democratic Party Headquarters
1992 - Kaw River Mercantile Co.
1993 - Replay Lounge