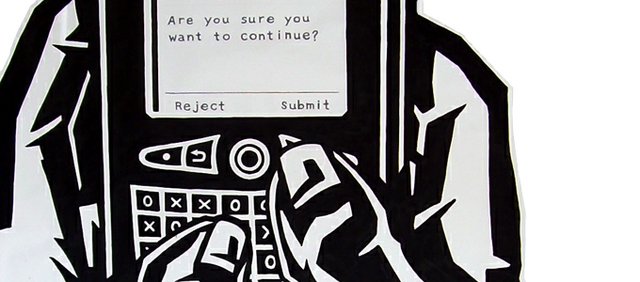 An old Internet adage goes something like, "Once it's online, it's there forever."
Another: "Don't type anything in an e-mail that you wouldn't want the whole world to see."
That's all certainly sound advice, but for a while there it seemed like Facebook provided an online exception to these rules.
On Facebook, you could post messages, photos, detailed profiles and do other online socializing, all with just those people you chose to connect with. To the rest of the world, your privacy was safe behind a digital fortress.
Anyway, that's what Facebook assured users back in 2006 when it was first opened to the public. It quickly became the No. 2 site on the Internet, likely in no small part based on that promise.
Since then, the Facebook privacy walls have steadily eroded. Much of users' once-private info is now permanently public and easily shared with third parties. Other default settings of the site changed, too, such that some users may be surprised to learn just how many people can see everything in their account, going all the way back to their first post.
The broadest reductions so far in Facebook privacy happened this spring. That's when Patrick Lafferty finally decided to delete his account.
"As a professor, I teach my students about online privacy and the need to maintain control of their intellectual property in a responsible manner," says Lafferty, a professor of Interactive Media at Johnson County Community College.
"Through mass-media avenues like CBS' 'Big Brother' and 'Survivor' and Fox's 'American Idol,' they have been taught that validation is found by allowing yourself to be on camera. This culture of surveillance has dulled the privacy instinct and blinded them to the fact that there might be consequences down the road," he says.
"I've blogged about the need to quit (Facebook) in the past but never felt the need to quite pull the trigger until then," he says.
"Then" was in April, when Lafferty discovered that Facebook had automatically switched his account's default settings to be public to every member of JCCC's network, of which he had been a member. Even his students, which he'd placed on a restricted list within Facebook, could suddenly see all of his posts.
"I was not so naive as to assume that every word I write online won't become public. But I was operating under the impression that I might have the opportunity to corral that information within the 'walled garden' that Facebook used to be. That is no longer the case," he says.
Open book
Such is the dilemma of interacting on the frontier of social media. By doing so, you are able to seize the advantages of gigantic leaps in communication. But likewise, you may yourself become a victim of the medium's reach.
Adam Rombough started using Facebook back when it was just available to college students.
The Lawrencian was "really only using it to say hi to friends and keep in touch after college," he says. "I didn't get into it full force. I hated the changes and transitions Facebook was making (like opening up to) high school kids, anyone can join, and applications and games."
He still liked Facebook enough to keep using it for years though — that is, until a series of events this winter.
"Long story short, my wife surprised me with a divorce back in January," Rombough says. "And then (she) proceeded to change her Facebook relationship status to single the next day, thus making about 100 people question me about my life and what the hell was going on when I really wasn't ready to talk to anyone."
In March Rombough deleted his account, and he says there have been many downsides to doing so. He's lost stories, photos and memories from five-plus years of his life, much of which were on his ex-wife's account, and he's missed out on events that were only promoted through Facebook.
"Like my high school reunion just happened, and I had no idea about it since it was totally dependent on Facebook for organization," he says.
"The thing I've noticed the most is how much I actually was relying on Facebook to tell me how my friends were doing, without ever actually talking to them on the phone."
Living online
Ramsey Mohsen has also been on Facebook from the get-go, but his take on the privacy issue is 180 degrees from Rombough and Lafferty.
He uses social media now more than ever — "I eat, live and breathe it," he says.
By day at Digital Evolution Group, he advises companies like Hallmark and Timberland on communicating with customers via various online media, including Facebook. By night, he often lives online. (Two years ago he lived online quite literally — as a beta-tester for Justin.tv, he live-streamed video of his life for three months.)
"To a certain extent, I'm 100 percent online in the way that I live my life," Mohsen says. And he says he gets far more benefit out of living online than he might sacrifice in the way of privacy. The key is to have "a filter and an awareness that what I'm posting is public," Mohsen says.
On the street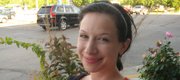 Rules of thumb
Good questions to ask before you post:• Am I comfortable that what I'm about to post will be online forever?• Would I want my mom or my grandkids to read/see this?• Would this make a future employer hesitate to hire me?• Would I be bothered if this post was copied, pasted and shared elsewhere online?• Could my friends or family be embarrassed by what I post about them?
He says he's heard the horror stories of people getting burned by social media, like telling their boss they're doing one thing and then posting on Facebook that they're doing something else.
"The real lesson there is that if you engage in using these technologies, you have to be cognizant of what you're posting," he says. "You're essentially signing up for 'anything I post here can be used for better or for worse.' So, you know, your own morals are put to the test when you use these technologies."
Mohsen thinks all the handwringing about Facebook's privacy changes is less of a problem with Facebook, and more about our culture becoming acclimated to a mode of communication (read a recent blog he wrote on the subject).
"When (Facebook's feature) NewsFeed was first released, everybody was really concerned that all of the things they were doing online were now exposed to the public and their privacy was being violated. And really what it was, was Facebook trying to be innovative," he says.
"That was fairly radical. That's an understatement really. Not only was the information tracked, it was exposed. They defined a new rule ... in privacy and exposing information," he says. "Frankly for people like me, it's exciting."
Highlights from Facebook's changing privacy policy
2006
"We understand you may not want everyone in the world to have the information you share on Facebook; that is why we give you control of your information. Our default privacy settings limit the information displayed in your profile…"
2007
"Your name, school name, and profile picture thumbnail will be available in search results across the Facebook network unless you alter your privacy settings."
Nov. 2009
"You decide how much information you feel comfortable sharing on Facebook and you control how it is distributed through your privacy settings… The default privacy setting for certain types of information you post on Facebook is set to 'everyone.'"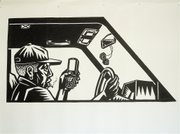 Dec. 2009
"Certain categories of information such as your name, profile photo, list of friends and pages you are a fan of, gender, geographic region, and networks you belong to are considered publicly available to everyone, including Facebook-enhanced applications, and therefore do not have privacy settings."
April 2010
"The default privacy setting for certain types of information you post on Facebook is set to "everyone." ... Because it takes two to connect, your privacy settings only control who can see the connection on your profile page. If you are uncomfortable with the connection being publicly available, you should consider removing (or not making) the connection."
-Source: Electronic Frontier Foundation