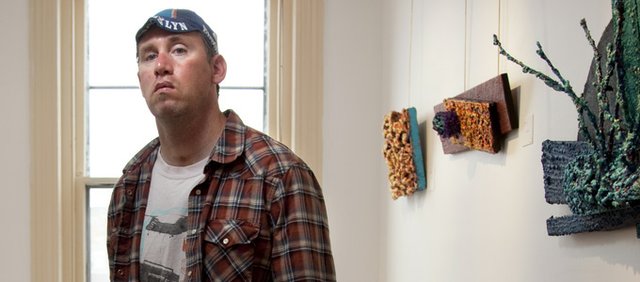 Recurring event
Invisible Hand Gallery, 801 1/2 Mass. St., Lawrence
All ages / Free
Past Event
Friday, May 28, 2010, 7 p.m. to 9 p.m.
Invisible Hand Gallery, 801 1/2 Mass. St., Lawrence
All ages / Free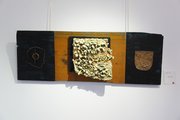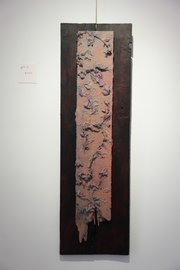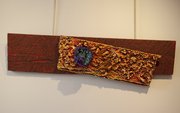 In July of 1999, Jason Wood was found lying in a San Francisco street barely clinging to life. As best as anyone could piece together, he had been struck by a car, but no one knows precisely — least of all Jason Wood himself.
"We're not really sure if it was a car or what," says Wood. "I was a bike messenger in San Francisco, but I can't remember what happened. It's just one of those things that happens when you have a head injury."
That head injury, whatever the cause, left Wood in a coma.
"Right after my accident, of course I was unconscious for quite a while," Wood recalls. "When I became conscious, I had no words — none at all for about a month. There weren't words. It didn't feel like I was missing the words, it was just that they felt like they didn't apply to me. So I started sketching. I didn't sketch very well, but I made little pen and ink lines. That was my first picture — lines over and over again in circles. That's really all I had in me."
And from those tentative first lines, using a hand that lost a good deal of movement as a result of the brain trauma, Wood set about rebuilding his life through art. He moved back to his native Lawrence and pursued a regimen of therapeutic visual arts. The result is a promising career, on display in his latest show, "New Works," at the Invisible Hand Gallery.
"Jason's always been creative, but earlier on it was more in the realm of language arts. He was an avid reader and aspired to be a writer," says his father, Paul Wood, who Jason now lives with for assistance in those day-to-day activities that the injury has rendered difficult.
"But he had the accident 11 years ago, a head injury, which — because of the ramifications of that — pretty much forced him to seek a different kind of creative outlet. He needed something that didn't involve reading or writing, two things which became problematic. So he started to investigate the visual arts. He's been working hard at it ever since."
The pieces in "New Works" are mixed media creations, utilizing found objects as a basis, then layering on paint and other materials to create organic shapes and textures.
"It's all nature. That's basically what they are. It's all basically the same painting over and over and over again, but I reinterpret it every time," says Jason, who occasionally still has difficulty expressing his art in words. "They're all objects that — what am I trying to say? It's like a poem, basically. I build it up like a poem. Basically, I have pictures that are seascapes and landscapes and in between the two. ... Some are fire, some are land, some are sea. I leave it up to the viewer to interpret it. I leave that to the individual."
The resulting work is multi-dimensional and seemingly in a state of flux, almost as though it was moving before your eyes.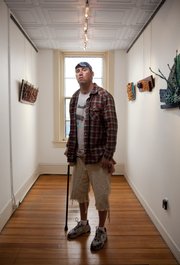 "It's intuitive and a little eclectic," Paul Wood says. "His process is long and slow and it's not really planned. … To me, it's kind of a process of discovery. There's no set plan — maybe a vague idea. It's very much about the process. … It was a pretty devastating accident and he lost a lot. I think that, for Jason, to find some kind of creative purpose and meaning, was absolutely crucial and integral to his rehabilitation."
The process of discovery his father sees in his work is also applied to Jason's life.
"I really think that my life after my accident is just a plus. It was like my life ended after my accident and everything I have after is just a plus," Wood says. "This is important — I love every single second of my life. I love my life after the accident just the same as I did before the accident. … There aren't any regrets. If I had to live it over, I'd live it exactly the same."