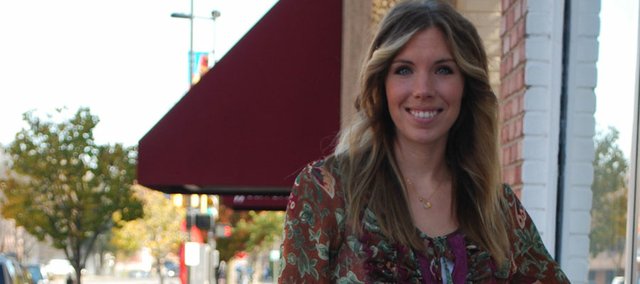 Originally published November 17, 2010 at 7:14 p.m., updated November 17, 2010 at 7:14 p.m.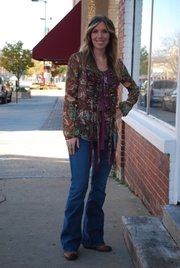 Name: Natasha Kastl
Age: 27
Sign: Sagitarius/Capricorn cusp
Occupation: Buyer and boutique owner of Bauhaus
Hometown: Billings, Montana
Time in Lawrence: Almost 10 years
What were you doing when you were scouted? Working at Bauhaus
How would you describe your style? Eclectic. My style is always driven by self-expression. I don't plan outfits ahead, I just have to feel them out day-by-day.
What are your current favorite fashion trends? I like to mix styles and genres and juxtapose textures. I was also awestruck by the mixing of patterns that showed up in so many fall fashion lines. It stood out as a very new trend, much different than the usual reinvention of trends and shapes from past decades.
What are your least favorite fashion trends? Although I do like some of the utilitarian, military-inspired fashions, I was a bit surprised that they're back so strongly again. I'd prefer something fresh.
What would you like to see more of in Lawrence? Men catching up with jean trends. I feel like the Midwest is wearing denim that is two years behind, and I challenge all of Lawrence's men to wear more fitted jeans.
What would you like to see less of in Lawrence? Less casual dressing for occasions that would typically be dressy. Lots of women in Lawrence want to dress up but feel like they'll be over-dressed.
Do you have any fashion influences? For my shop, Lauren Conrad is a big influence. I personally love Kate Moss. She sets trends. She's a model but she also serves as a muse for many designers.
Do you have any piercings or tattoos? I have a cartilage piercing and I've been contemplating a tattoo.
People say I look like… Taylor Swift, especially if I do my hair in curls or ringlets. I think people make that comment more often because she is associated with KU.
Tell us a secret: I have a girl crush on Alia, the owner of Adorned. She's so exotic and beautiful. I'm in awe of her.