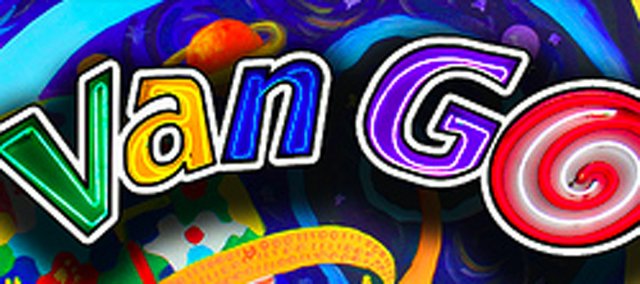 Thursday, November 18, 2010
It's the time of year where we both feel pressure to buy fun gifts and give to charity.
Why not do both at the same time?
Three holiday sales start this week and give you a chance to not only pick up something unique and cool, but help out a fellow Lawrencian or someone less fortunate half a world away.
So, consider these special sales before blowing your whole budget on Black Friday.
The Bizarre Bazaar: Over 100 area artists will have work available as unique presents at the Bizarre Bazaar, held from 9 a.m. to 5 p.m. Nov. 27 at the Lawrence Arts Center, 940 N.H.
Among the items for sale? Ceramics, glass, fiber art, jewelry, candles, soap, papier mache, mixed media, paintings, photography, hand-beaded eye glass and name badge chains.
There will be food, live music and an atmosphere appropriate for families. For more information, go to www.bizbazart.com.
Adornment!: Van Go Mobile Arts, a year-round youth employment agency for at-risk teens, is holding its 12th annual holiday fund-raiser in three parts. Van Go hires kids ages 14 to 21 to make public works of art to be sold in the community.
The fund-raiser's silent auction runs Nov. 23 to Dec. 3 from 10 a.m. to 5 p.m. daily at Van Go, 715-717 New Jersey.
Additionally, there will be an art show that starts at 6:45 p.m., Nov. 27th, with shopping at the center running from 7 to 10 p.m. that night.
The center will be open for holiday shopping from Nov. 28th to Dec. 23rd. Hours are 1 to 5 p.m. Monday through Sunday.
For more information, go to www.van-go.org.
Fair Trade Holiday Market: Fairly traded handcrafts, apparel, chocolate, dry goods and much more are available at this year's Fair Trade Holiday Market, Nov. 26 to Dec. 5 at Ecumenical Christian Ministries, 1204 Oread Ave.
The market is organized by Lawrence Fair Trade, a community group dedicated to raising awareness of global economic injustice and working to establish sustainable solutions. Vendors at the sale this year include Equal Exchange, A Greater Gift, Ten Thousand Villages, Women's Bean Project and local businesses such as Two Hands Worldshop, First Weavers and Silver Condor Jewelry. The market will also feature crafts from Lawrence's sister city El Papaturro in El Salvador.
Additionally, donations will be accepted for organizations such as UNICEF, Habitat for Humanity, Heifer Project and Elevate Africa. Also, Lawrence Fair Food will be selling treats to raise money for farmworker justice.
The market will be open from 8 a.m. to 7 p.m. Nov. 26 to 28, from 11 a.m. to 6 p.m. Nov. 29 to Dec. 2 and from 8 a.m. to 7 p.m. Dec. 3 to 5.
More like this story on Lawrence.com