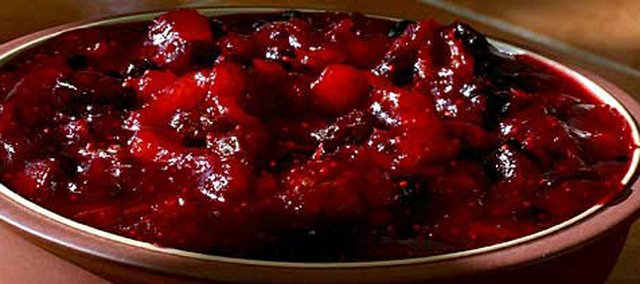 Wednesday, November 24, 2010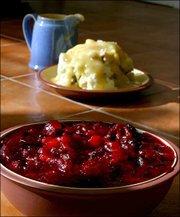 Sometimes, thanksgiving leftovers can be more daunting then the holiday itself.
But getting rid of them doesn't have to be frustratingly monotonous. Instead, you can re-purpose your leftovers to actual situations. Here you'll find recipes perfect for the days after turkey day, when you're wondering what to feed over-night guests, what to make for a tailgate or basketball game or what to have for dinner when you finally get your house back from the grip of your extended family.
Eat up and remember, freeze leftovers you're not going to use within four days. We'd hate for you to throw away your hard-earned dinner.
The "We Still Have Company" breakfast option
Day-After Thanksgiving Frittata
No-stick cooking spray
1 can (14.5 oz.) diced tomatoes, drained
1 1/2 cups chopped leftover cooked turkey
1/2 cup chopped zucchini or green beans
8 large eggs, slightly beaten
1/4 cup (1 ounce) shredded fresh Parmesan cheese
Preheat broiler with rack four to five inches from heating unit. Spray medium skillet with oven-proof handle with cooking spray; heat on medium-high heat. Add drained tomatoes, turkey and vegetable. Cook 3 minutes, or until heated through, stirring occasionally.
Pour eggs evenly over turkey mixture. Reduce heat to medium. As edge begins to set, lift up using a spatula to let liquid mixture flow underneath until edge is set, about two minutes (top and center will still be very loose). Sprinkle cheese evenly over top.
Place skillet under broiler. Broil 1 to 2 minutes, or just until top is set. Cut into 6 wedges.
— Recipe from www.butterball.com.
The "Something to Eat During the Game" option
Turkey Nachos
3 tablespoons lime juice
2 tablespoons olive oil
1 teaspoon ground cumin
1 teaspoon garlic powder
2 cups coarsely chopped cooked turkey
1 package (10 ounces) tortilla chips
1 can (16 ounces) refried beans
2 cups shredded mozzarella cheese, divided
2 cups prepared salsa, divided
Sour cream, if desired
Chopped fresh cilantro, if desired
Heat oven to 425 degrees. Whisk together lime juice, olive oil, cumin and garlic powder in a medium bowl. Add turkey and toss to coat.
Make a layer of tortilla chips to cover the bottom of a large 12- to 14-inch round or oval baking dish. Evenly spoon refried beans over chips. Top with turkey and sprinkle with a cup of the shredded cheese.
Make another layer of tortilla chips. Spoon one cup of the salsa evenly over chips. Top with remaining one cup cheese.
Bake nachos 15-20 minutes or until heated through and cheese melts and begins to bubble.
Serve hot with remaining 1 cup salsa. Add sour cream and cilantro, if desired.
— Recipe from www.butterball.com.
The "We Haven't Had Enough Pie" option
Coconut-Sweet Potato Pie
1 1/2 cups mashed cooked sweet potatoes
1/2 cup firmly packed brown sugar
1 teaspoon ground cinnamon
1/2 teaspoon salt
1/4 teaspoon ground ginger
1/4 teaspoon ground nutmeg
2 eggs, lightly beaten
1 cup evaporated milk
1 tablespoon butter or margarine, melted
1 cup coconut, divided
1 unbaked 9-inch pastry shell
1 cup thawed whipped topping
Preheat oven to 400 degrees. Mix sweet potatoes, sugar, cinnamon, salt, ginger and nutmeg in large bowl until well blended.
Add eggs, milk and butter. Mix well. Stir in 1/2 cup of the coconut. Pour into pastry shell.
Bake 35 minutes or until knife inserted in center comes out clean. Cool. Top with the whipped topping and remaining 1/2 cup coconut just before serving.
— Recipe from www.kraftrecipes.com.
The "I Need Bread for Turkey Sandwiches" option
Potato Bread
1 tablespoon dry yeast
9 tablespoons (1/2 cup plus 1 tablespoon) granulated sugar
1 1/2 cups lukewarm (110 degrees) potato water (water in which potatoes have been cooked)
3/4 cup (1 1/2 sticks) butter, softened
1 1/2 tablespoons salt
2 eggs
1 cup mashed potatoes (5 small potatoes, 2 medium or 1 large)
6 cups (approximately) all-purpose flour
Boil unskinned potatoes until easily pierced with the tip of a knife. Remove potatoes from water (reserving water), and let sit till they're cool enough to handle. Peel potatoes and mash them. Set aside.
Dissolve yeast and one tablespoon of sugar in lukewarm potato water. Beat in butter, remaining 1/2 cup sugar, salt, eggs and potato. Stir in enough flour to make a dough suitable for kneading.
Turn dough onto a lightly floured work surface and knead until smooth and elastic (about 10 minutes). Or, knead in a mixer equipped with a dough hook for five minutes, or in a food processor for 90 seconds to 2 minutes.
Place kneaded dough in a greased bowl, turning to coat all sides. Set bowl in the refrigerator overnight. For maximum flavor, we like to refrigerate it for about 16 hours.
Remove dough from refrigerator and shape to fit three medium-sized (8 1/2 x 4 1/2-inch) loaf pans, or one medium-sized and 1 large (10 x 5-inch) loaf pan, or 8 mini (6 x 3 1/2-inch) loaf pans. Let rise until doubled in bulk, about four hours (remember, dough is cold from refrigerator, and will take longer to rise).
Bakes loaves in a preheated 375-degree oven for 45 minutes, or until bread tests done. Remove from oven and cool on a wire rack.
— Recipe from www.kingarthurflour.com.
The "We're Finally Alone Again" family dinner option
Turkey with Sweet Potato Dumplings
1 tablespoon extra virgin olive oil
1 small yellow onion, chopped
Salt and ground black pepper to taste
4 cups raw, cooked or frozen chopped vegetables
1 1/2 cups unbleached all-purpose flour, divided
2 cups low sodium chicken broth
3 cups (about 18 ounces) shredded cooked turkey
1 cup mashed sweet potatoes (or a 3/4-pound sweet potato, cooked and mashed)
2 teaspoons baking soda
1 1/2 cups buttermilk
Preheat oven to 400 degrees. Heat oil in a large skillet over medium high heat. Add onions, salt and pepper and cook, stirring occasionally, until golden, 8 to 10 minutes. Add vegetables and cook until softened and hot throughout, whether you use raw, cooked or frozen veggies. Sprinkle 1/4 cup flour over vegetables, stir well and cook 2 minutes. Whisk in broth, bring to a boil and then reduce heat to medium low and simmer until thickened, two to three minutes. Stir in turkey, salt and pepper; transfer to a 9-x13-inch baking dish; set aside.
In a large bowl, gently combine 1 1/4 cups flour, sweet potatoes, baking soda, buttermilk, 1/2 teaspoon salt and 1/4 teaspoon pepper to make a thick batter. Do not over mix. Drop batter in large spoonfuls over turkey mixture to form 8 dumplings. Bake until dumplings are golden brown and cooked through, about 30 minutes.
— Recipe from www.wholefoodsmarket.com.
More like this story on Lawrence.com