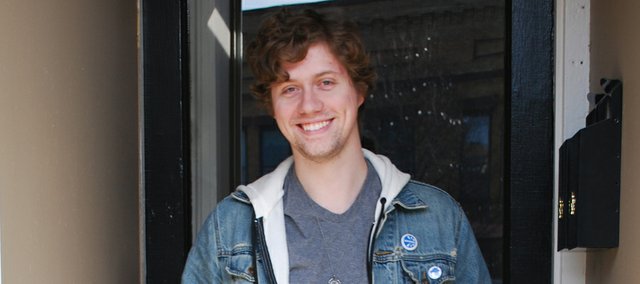 Wednesday, November 24, 2010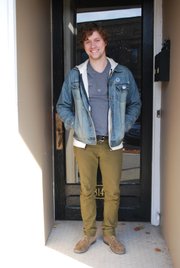 Name: C.J. Calhoun
Age: 23
Sign: Sagittarius
Occupation: Jeweler/Musician
Hometown: Topeka, Kansas
Time in Lawrence: 3.5 years
What were you doing when you were scouted? Eating at La Parilla.
How would you describe your style? Midwestern-Americana, Kansas-chic.
What are your current favorite fashion trends? I like classic clothing with a good fit. I also like that men can now wear accessories, at least more so than 5-10 years ago. On women, I like cigarette jeans and sundresses.
What are your least favorite fashion trends? Ed Hardy apparel, and sweatpants or pajamas worn with Uggs — especially when girls have on a ton of make-up and take the time to do their hair, but they just wear house clothing out.
What would you like to see more of in Lawrence? DIY art and music venues, like Pizza Palace.
What would you like to see less of in Lawrence? Mediocre pizza. …really, that's about it. Otherwise I'm fairly satisfied with Lawrence.
Do you have any fashion influences? In high school I tried to dress like Conor Oberst, but now my biggest influences are my little brother and my friend, Marty Hillard.
Do you have any piercings or tattoos? I have one tattoo.
People say I look like… Arlo Guthrie or the guy that looks like Michael Cera — he imitates him.
Tell us a secret: My only tattoo depicts the Deathly Hallows symbol from Harry Potter.
More like this story on Lawrence.com