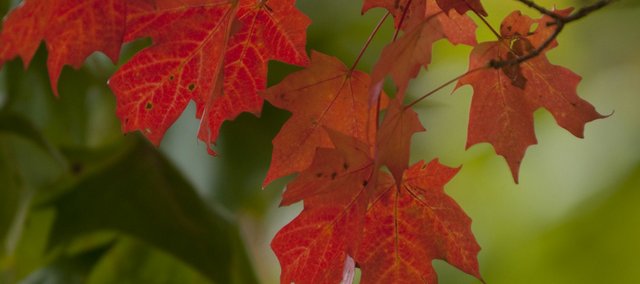 Photo Gallery
Tips for taking photos of fall, colors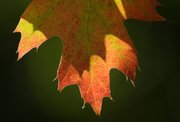 As we move from summer to fall, I'm noticing how the quality of light is slowly changing. Late afternoon sunlight is illuminating objects in my house located farther from windows as the sun moves in a lower arc across the sky. Even my cats are noticing these new napping spots. It's a great time of the year for photography.
Here are some tips on fall photography and capturing foliage and the autumn light with your camera.
Go against the sun: We're all told to shoot pictures with the sun at our back so that subjects are well-illuminated. But actually, you can get more dramatic and interesting results when photographing subjects with backlighting or sidelighting. Direct sunlight tends to flatten a subject, while light from behind and the side provides a sense of depth. In addition, sunlight shining behind leaves, flowers and other fall foliage will really show off the colors. Walk around a maple tree and watch how the leaves' appearance changes as the direction of light varies. Try photographing fall foliage with sunlight striking it from behind while framed against a dark background.
Shoot the singular: Experiment photographing single or small groups of colorful leaves rather than a whole tree or forest. Attention to the individual can make a more dramatic and colorful photograph. Using your camera's macro setting is good in these situations.
Overcast underrated: A rainy or overcast day shouldn't keep you from photographing fall foliage. In fact, soft, even lighting on an overcast day can be the best kind of light for autumn scenes. Colors will pop out in the muted light. Raindrops on leaves also adds visual interest, just like "raindrops on roses and whiskers on kittens."
Get low down: I like to photograph leaves and flowers from ground level. From this low angle I can display a colorful subject against an uncluttered blue sky. If I can't get at ground level, I'll lay my camera on the ground, tilt it back and take several shots at various angles. With a digital camera you can easily review your shots to determine what you are capturing.
Selective focus: If you have telephoto lenses, focusing only on colorful foreground foliage can set your subject apart from a distracting background. Or better yet, you can use a solid and colorful background to better show off your foreground subject. Many lenses when focused on a foreground subject will create a wonderful out-of-focus effect on background objects. Photographers refer to this aesthetic quality as "bokeh." Good bokeh is most noticeable with telephoto lenses at large apertures.
•••
There's still time to register for our class on creating and publishing your own photography book from 6 p.m. to 8 p.m. Tuesday or Oct. 19 at Teller's. For registration and information, contact tim@forcadeimages.com or myoder@ljworld.com.