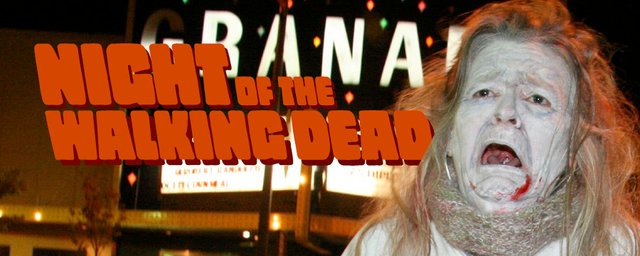 Clay Westerlund of Lawrence is a Zombie Walk enthusiast.
"I was at the first Zombie Walk, and the second, and will always go if I am in town when it goes down," he says.
Unfortunately, Westerlund will have to be a zombie in absentia for the fourth annual Zombie Walk this Thursday night since he's, well, otherwise engaged.
"Alas, I am in Iraq," the Army Reserve sergeant says via e-mail. "I don't think they have a zombie walk here!"
Zombies of all stripes and ages are welcome at this year's walk, organized by Lawrence resident and KU student Ally Voss.
Voss says she encourages this year's participants — who trudge down Massachusetts Street from South Park to Seventh Street and back again — to have fun but keep their bodily fluids to themselves.
"We're really trying to keep the fake blood on store fronts at a minimum by having a designated zombie cleanup crew this year," she says. "They will be following the crowd with water, squeegees and towels."
The organization has a website, lawrencezombiewalk.com, which gives participants basic information on the walk and suggests online resources for zombie research and costume ideas.
"It also states some suggested guidelines for participants to follow, mostly respecting other people's space and property," Voss says.
The event also has a philanthropic component. Participants are asked to bring blankets, towels, food and other supplies for the Humane Society, nonperishable food items for local food banks, and winter clothing for the Lawrence Homeless Shelter.
"We're trying to help the community out, since they put up with our 'undead antics' once a year," Voss says.
Wanda Dickey of Lawrence plans to return Thursday night with her granddaughter, Jessica Vassar, as observers, despite a rocky introduction last October.
"She was terrified out of her gourd — you know, just really scared," Dickey says, "and then she saw someone from her class down there and, after that, she wasn't as scared anymore."