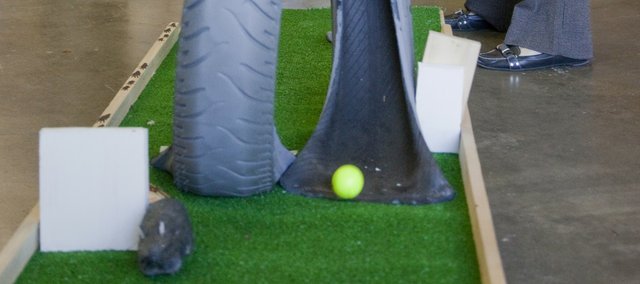 Wednesday, October 27, 2010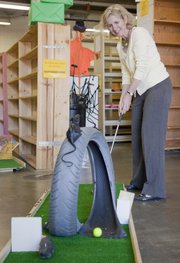 Reader poll
Rarely, if ever

75%

407 votes

A few times a year

17%

92 votes

As often as possible

7%

39 votes
538 total votes.
2010 Caddy Stacks
What: Second annual Caddy Stacks mini-golf fundraiser
When: Adults-only VIP golf party with guest Scot Pollard, 7:30 p.m.-10:30 p.m. Friday; or family play times 9 a.m.-5 p.m. Saturday and noon-5 p.m. Sunday
Where: Lawrence Public Library, 707 Vt.
Cost: VIP party, $35 includes unlimited golf, drinks, appetizers and party pics; family greens fees are $5 per person or $20 for a family of up to six, with children ages 3 and under free.
Register or more information: 843-3833 ext. 131 or visit the Lawrence Public Library Foundation website.
2010 Caddy Stacks Hole Builders
Friends of the Library
Laser Logic
Ranjbar Orthodontics
Dazzlers Christian Dance
Douglas County 4-H
Ride4COPS.com
Lawrence High School Engineering Classes
Treanor Architects
Lawrence Home Builders
Lawrence Children' s Choir
Pi Beta Phi Alumni Club
Douglas County CASA
Habitat For Humanity
Inverness Drive Neighbors
Arts Center "Art Explorers"
Mark Engleman Builders
Lawrence Public Library Staff
Bill and Jennifer Sims
Inverness Drive Neighbors
Gould Evans Architects
On the street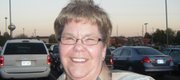 When John Ross, owner of Laser Logic in Lawrence, attended the Lawrence Public Library Foundation's Caddy Stacks last year, he didn't expect a party with drinks, appetizers and unlimited mini-golf.
"It wasn't the typical day you have at the library," John laughs. "I mean, I'd get in trouble for that in junior high."
Ross attended the event last year with his wife, Cathy Ross, and says they had so much fun viewing the different themes at each hole he knew he wanted to be a contributor for one of the holes the next year.
"I immediately said, 'Sign me up,'" Ross says.
The second annual Caddy Stacks fundraiser transforms the library into an 18-hole mini- golf course. Each hole is decorated by Lawrence businesses and organizations.
Kathleen Morgan, development director for the Lawrence Public Library Foundation, says the amount of creativity and work that community members put into their hole's theme is amazing.
"You end up with a mini-golf course that reflects all corners of the Lawrence community," Morgan says.
With the event on Halloween weekend this year, Morgan says she's even more excited to see the "ghoulish" twist all the holes will feature.
Caddy Stacks kicks off Friday evening with an adults-only VIP golf party with special guest Scot Pollard. A $35 ticket includes appetizers, drinks, unlimited mini-golf and party pictures.
Morgan says she's excited to have Pollard as the special guest Friday. In his honor, a new hole called "Pollard's Peril" involves putting a golf ball down a stairway.
"He's such a colorful personality," Morgan says. "I'd heard his favorite holiday was Halloween, and I thought he'd bring a lot of fun to the event."
On Saturday and Sunday the mini-golf course will be open to families. Single tickets cost $5, and a family pass for six people costs $20.
Laser Logic's mini golf hole is named "Witches & Wizards." John and Cathy Ross and Brad Farmer, Laser Logic's service manager, have been working on the design for the past month. Because Laser Logic is an office equipment business, Ross and Farmer gutted an old Xerox printer for the hole. The golf ball will pass through the printer where a sensor will pick up the movement and trigger it to display "Happy Halloween!"
"We're going with the theme, 'If Gremlins are haunting your printer, call the wizards at Laser Logic,'" Ross says.
Treanor Architects's hole is based off of the children's book "Skeleton Hiccups" by Margery Cuyler.
Kate Harding-Pohl of Treanor Architects says they wanted to go along with the Halloween theme but make it on the softer-side of scary for the event's younger participants. She admits that for the team of architects the project has been a lot of fun to work on. Their team restructured the base to ensure it would last an entire weekend and equipped the hole with skeletons, a fog machine and sensors.
"We've had a great time," Harding-Pohl says. "It's been fun to be more creative in a different arena for us."
All proceeds from the event go to the Lawrence Public Library Foundation. Advance tickets can be purchased at the Clinton Parkway Hy-Vee or at the Lawrence Public Library.