Originally published September 13, 2010 at 3:58 p.m., updated September 14, 2010 at 12:25 p.m.
The idea of late-night food carts on Massachusetts Street may have an early demise.
On the street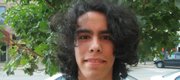 Reader poll
Yes

80%

1091 votes

No

16%

226 votes

I don't know

2%

36 votes
1353 total votes.
A pair of Kansas University students are ready to open up the city's first post-midnight food cart operation, but City Hall leaders now are receiving complaints from more traditional downtown business owners.
Downtown landlord Doug Compton has urged city commissioners to reject a permit that would allow the Last Stop Snack Shop to open a food cart business in front of the former Masonic Temple building at 10th and Massachusetts streets.
Compton leases space to three restaurants in the block — Encore, The Pita Pit and Pyramid Pizza — that he said shouldn't have to compete with a food cart that will operate cheaply on publicly owned property.
"These three entities have spent hundreds of thousands of dollars in investment in their businesses," Compton wrote in a letter to commissioners.
Nick Carroll, owner of the Replay Lounge, 946 Massachusetts St., expressed concerns about operating the food cart at the northeast corner of the intersection.
"I believe it will increase my liability and will increase extra work for my staff in terms of security and cleanup," Carroll said in a letter to the city commission.
Carroll also submitted a petition with signatures from owners and managers of businesses near 10th and Massachusetts, saying they support the Last Stop Snack Shop, but do not want it to be on the northeast corner of the intersection.

But Jason Mandel said he and his partner's proposed street cart business — which would sell hot dogs, hamburgers and other quick-snacks — would be similar to many other late-night food stands that operate in college communities. Mandel said it would provide a good service to bar patrons who want food but shouldn't be driving to get it.
"Competition is just part of business," Mandel said. "And we're going to be a tiny little food stand. We'll be taking a very small portion of anybody's business."
Mandel also said the business doesn't have an unfair advantage over the existing restaurants because the city does require food carts to have insurance and to pay a monthly rent — $300 per year plus $50 a month — for the use of the sidewalk.
"On a per square foot basis, it is quite a bit," Mandel said of the rent.
The issue may end up being bigger than just one food stand. City Clerk Jonathan Douglass said he's received about a dozen inquires from other people who want to open up mobile food businesses that would be run out of vehicles or trailers.
Douglass said entrepreneurs have inquired about selling from parking spaces on Massachusetts Street, from parking lots at the East Hills Business Park, and from on-street parking in residential neighborhoods such as Oread.
City code would have to be changed for any of those operations to legally exist, and thus far staff members are recommending against making the code changes.
"In the downtown area, we envision complaints from neighboring businesses that wouldn't want that kind of activity right outside their door," Douglass said. "In residential areas, it just seems like an activity that wouldn't be compatible."
City commissioners, though, have opened the door for the late-night sidewalk vendors. This spring commissioners approved a change in the street vendor ordinance that allows carts to stay open until 2:30 a.m. Previously carts had to close by 9 p.m.
But commissioners at that time did not approve a license for Mandel's specific operation. City code gives commissioners the authority to reject a license if nearby property owners object.
Mandel — who already has spent "several thousand dollars" to buy his cart — could apply to locate on another corner if commissioners reject this request.
City commissioners are scheduled to talk about both the food carts and mobile food vendors at their 6:35 p.m. meeting Tuesday at City Hall, Sixth and Massachusetts streets.