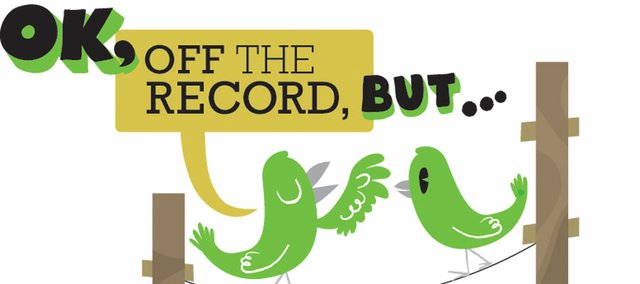 Monday, September 13, 2010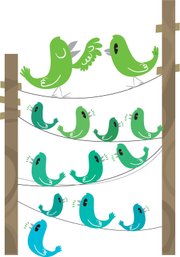 On one of the happiest days of her life, Kristin Tirabassi wanted to scream from the roof tops, but instead she spent it trying to keep her glee under wraps.
This summer at a family reunion in upstate New York, Tirabassi's longtime boyfriend, Jason Smarker, proposed at a barbecue attended by about 40 members of her family.
Tirabassi was shocked and elated, but just moments after she squealed, "Yes!" she was on the prowl for any family member with a cell phone.
Her happiness wasn't for public consumption. Not yet.
"His sister is in the Peace Corps in Tonga right now," says Tirabassi, who lives in Lawrence, says of her biggest concern. "So, I wanted to make sure she found out first, before she saw it as somebody's status on Facebook."
So, Tirabassi made a beeline for certain Facebook-happy family members to put the kibosh on the news. Her sister was already texting her boyfriend the news when Tirabassi began to plead with her to keep it off the Internet.
And Tirabassi isn't the only one calling for certain things to be "off the record," so to speak. Others are asking specifically for some information to be kept private — aka not on Facebook, Twitter, blogs or any other social outlet that could spread the news like a wildfire.
Karla Knudson, a Lawrence mom and advocate fighting against childhood cancer, says that just last week she was running a "Twitterthon" on Twitter, raising money for the St. Baldrick's Foundation, when she received money from a Tweeter who specifically asked not to be publicly thanked. And by publicly, the person meant on Twitter.
"Things really are pretty public pretty easily," Knudson says. "By the (charity) not publicly thanking her, she doesn't get inundated with all of our followers contacting her and thinking, 'Donate to us.'"
And though Knudson discovered the phenomena from somebody trying to stay private, Nancy Baym, associate professor of communications at Kansas University and author of "Personal Connections in the Digital Age," says the off-the-record phenomena is usually related to Tirabassi's situation.
"I have run across a lot is people being offended that they found out about something on Facebook first," Baym says. "And, so, I think (asking to go off-the-record) is a response to a real issue that's out there, which is that there are some kind of news (types), like having a baby or getting engaged, that it does hurt people if they find out about it first through a social network. It does make them feel like they're unimportant."
To avoid such situations, Baym says that says while it's good to be proactive like Tirabassi and request privacy, the success rate isn't always stellar.
"It's certainly possible to ask it and to hope that it'll be respected. I don't think that you can control it," Baym says. "You know, in the same sense that before there was the Internet, we would say, 'Don't say anything, but...' and if we were lucky, they honored our request."
So, how to control a situation where the damage is already done? Baym says there's nothing wrong with asking someone to delete a Tweet or Facebook message. Next, swallow your pride and pick up the phone, and talk to the people you've upset.
"At that point, you just have to contact the people who contacted you," Baym says. "If we're talking about something like a wedding announcement or whatnot, then you have to just sort of say, 'Gee, I would have loved to have you there, but we decided to have a really small wedding and I hope that we see each other soon.'"
Tirabassi was able to keep the news from Facebook, Twitter and the like for four days while she and Smarker were able to tell his family, especially the sister in Tonga, and their close friends. She knows she might have been a bit of a killjoy for the gossip mongers in her family, who clearly wanted to share the most exciting news of the entire reunion, but she's happy she was able to tame the waves of Internet gossip, even if just temporarily.
"I know I get upset when I find out things on Facebook that I wish people would have just told me first," she says.