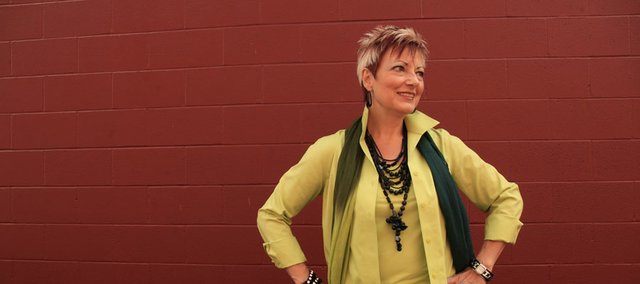 Monday, September 13, 2010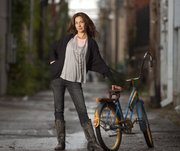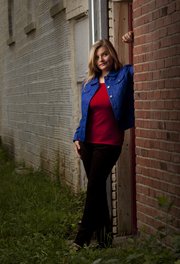 "No white after Labor Day."
It's an outdated fashion dictum that's rarely obeyed anymore, except in the most traditional parts of the country.
"People today are very practical, so they will wear what's appropriate for the weather on a given day, as opposed to packing away the white pants or white shoes on a certain date," says Earl Reineman, vice president of Weaver's department store. "The old hard and fast rules about that are not so hard and fast anymore."Still, the "no white" rule used to provide a guideline, at least, for the fashionista struggling to transition her wardrobe from summer to fall, especially in Lawrence, where temperatures in September can vary from dog-day highs to bone-chilling lows.
Fewer rules, more choices
"It's a challenge for consumers, as well as for retail stores," says Reineman. "We transition our sales floor into fall by bringing in 3/4-sleeve or long-sleeve woven tops in brighter colors as opposed to the muted fall colors. There are lots of pretty bright plaids that don't feel like summer and they don't feel like fall. People can roll the sleeves up if the day gets warmer, or add a little scarf if they want the item to feel like fall. And they wear anything from shorts to capris to pants with them."
Lawrence resident Jay Haugh, who calls herself a "lover of fashion" who likes to combine the trend with the traditional, finds the months of September and early October less stressful than in the past, thanks to more choices in the stores.
"It used to be a really hard season, but with the advent of all the new fabrications, it's much easier," she says. "We used to have cotton and wool, and that was it. Now we have bamboo and different types of denim, which so much of our wardrobes are made of. At least, mine is."
Haugh says layering natural fabrics in varying weights allows her to skirt the months into winter without a lot of effort.

"You can go from a sheer cotton tee in the summertime and just bump it up to a heavier cotton and you still have the same feel," Haugh says. "There's cotton cashmere, which I wear a lot in the fall. It doesn't always have to be expensive and you can incorporate the warmer fabrics with a lightweight feel."
Keeping her accessories to a minimum, Haugh trys to buy pieces that will work for her, 12 months a year.
"I don't accessorize very much," she says. "I tend to carry year 'round bags. For instance, I have one I carry a lot that's black nylon. I really don't switch them up, unless I'm going out (at night.) There are scarves that have summer colors, the lightweight flowy scarves you can wear, too. Those are great."
All about layers
Layering is the key, according to Morgan Mattison, owner of Eccentricity, 716 Mass.
"Basic tanks and tees," she says. "If you have those, layer them over each other and you can add a little jacket that gives the look a fall flair. I put a cami under almost everything I wear. It gives you a nice smoothing effect underneath the clothing so you're not seeing the back fat or the little pooch over your pants."
But, as Mattison points out, there are rules for layering.
"You want to make sure the underneath layer hugs your body. The top layer should never be tighter than the layer under it," she says. "And the length should never come down and cover the booty. Just a little below the waist to cover the beltline. And probably no more than three layers at a time."
Behold the skinny
Slim leg or "skinny" jeans are a trend that started last year in Lawrence and are even more popular this season.
"Skinny jeans are good year 'round," Mattison says. "You can put them with a flat right now. When it starts getting a little colder, pair them with a boot. Cowboy boots are transitional, whereas, going into winter, you'd put them with a heavier boot."
While most experts agree that almost anything goes in fashion these days, Haugh says there is a point when she takes the "no white" rule to heart.
"I'll go through September. But when the weather changes, when it's really fall and the leaves start to turn, you've got to put the white away."
Mattison agrees, with a caveat.
"I still kind of think the white shoes should go away, and maybe not an all-white dress after Labor Day, but you can definitely get away with wearing white pants," she says. "As far as a lot of rules, it's all over the place right now. So, you can really play with fashion and find the looks that work for you, because there are so many out there."
More like this story on Lawrence.com