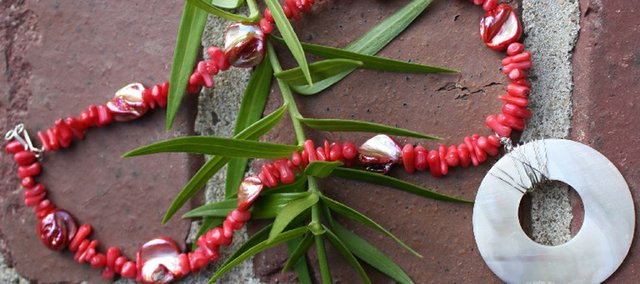 Monday, September 13, 2010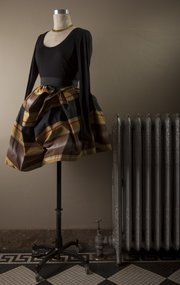 Past Event
Wednesday, September 15, 2010, 6 p.m.
Van Go Arts, 715 New Jersey St., Lawrence
Not available / $25
Show/benefit participants
Vendors at the show:
Brown Baubles Jewelry by Jenny Brown;
Cabi Clothing with Eliza Hale;
Jenny Gadzia Jewelry;
Julie Neal Jewelry and Gifts;
Lorrie Heftly Lia Sophia Jewelry;
Motives Make-up with Shannon Sells;
The Pink Suitcase Clothing by Sarah Gollier and Emilie Proctor;
Silpada Jewelry with Amanda Stitch,
and Van Go Mobile Arts Collection.
Businesses offering discounts Wednesday through Sunday: 715 Restaurant, 715 Mass.;
Basil Leaf Café, 3300 W. Sixth St.; T
he Bay Leaf, 717 Mass.;
Campus Cloth, 914 Mass.;
Eccentricity, 716 Mass.;
Etc. Shop, 928 Mass.;
Hobbs, Inc., 700 Mass.;
Houseparts, 714 Mass.;
Lawrence Memorial Hospital Gift Shop, 325 Maine;
Local Burger, 714 Vt.;
Nomads, 725 Mass.;
Spectators, 710 Mass.;
Weaver's, 901 Mass.
If you're looking for a girls' night out, the Douglas County Medical Alliance is ready to entice you with a night of food, fashion and wine. And, if that's not incentive enough, you can enjoy an entire weekend of discounted shopping and dining, all for a good cause.
The fifth annual Douglas County Medical Alliance Fashion Benefit returns at 6 p.m. Wednesday at Van Go Mobile Arts, 715 N.J. The event features hors d'oeuvres and drinks, a fashion show modeled by community members and on-site vendors for shopping after the show.
A 20 percent discount is also offered to ticket holders at downtown shops and restaurants through Sunday. Proceeds from the show are split evenly between Van Go and Health Care Access, which provides health care services to the uninsured.
"We felt these two organizations worked well together," says Carrie Mandigo, DCMA member and show emcee. "Van Go promotes job skills to prevent kids from being uninsured in the future. Health Care Access provides medical care to the uninsured in our community."
Douglas County Medical Alliance is the local branch of the Kansas Medical Society Alliance, made up of local physicians and their spouses. The fashion show began in 2006 when DCMA members saw a need for a charity event that helped the Lawrence community. Held at Ginger & MaryAnn's (now Campus Cloth), admission was free, and attendees received a discount on their purchases the night of the show. Ginger & MaryAnn's then donated 10 percent back to Van Go after the night's sales. However, by 2009 the benefit had outgrown its one-store venue.
Julie Dunlap, DCMA member, says the show adopted a new format that involved more than one vendor and allowed people to take advantage of store discounts during a five-day period rather than one night. Dunlap says allowing more vendors raised more money for the organizations, brought more people to the show and increased business downtown — as Dunlap says, a "win-win-win" for everyone involved.
Over the past four years the fashion show has raised $3,000 for Van Go and Health Care Access. Last year, $1,200 was split between the two organizations. Dunlap says DCMA's goal this year is to raise at least $2,000 from ticket sales.
By using art projects as a tool to deliver social services, Van Go provides year-round after-school and summer programs for youths ages 14-21 that feature tutoring, counseling and community service. Eliza Nichols of Van Go says there's a huge need in the community for an organization that serves this age group. She says 18- to 21-year-olds often are overlooked, but that's the largest group Van-Go serves.
"Theses are often kids that are on the fringe," Nichols says. "At that age it's so easy to fall through the cracks."
Heather Hoy, a former development director for Van Go and model in the show, says she loves the support the fashion show brings to Van Go as well as the awareness it brings to the unique stores downtown.
"It is so important to continue to support our downtown businesses," Hoy says. "The customer service and personalized experience with these stores is such as value to our community."
Shauna Swanson, Hobbs Inc., is in charge of dressing the show's models. Swanson says many attendees appreciate viewing the outfits at the show because it helps them visualize how to put their entire outfit together — opposed to seeing individual pieces on the racks. Swanson says this is the perfect event for anyone who hasn't been downtown for a while or a visitor to Lawrence.
"You really get to experience a small taste of what downtown Lawrence has to offer," Swanson says.
Kathy Gaumer, Lawrence obstetrician and gynecologist, says the event is a great way to enjoy a night of great food, fashion and shopping while supporting two great organizations and local shops in Lawrence.
"It's certainly about more than one place," Gaumer says. "It's about supporting the community."