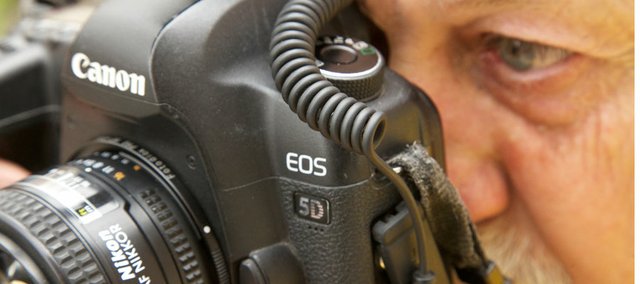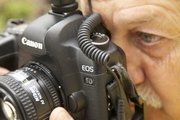 Having been a Nikon person for nearly 40 years and accumulating some pretty good Nikon Lens, I thought, what in the heck am I going to do with all this equipment I want to use with the latest Canon gear that the Lawrence Journal-World bought for video? If you have an SLR or a DSLR camera with another brand of lenses, the Fotodiox Mount Adapters allow you to use your lenses on the film/digital camera body even if the brand isn't the same. Sharing lenses has some distinct advantages. Certain prime lens just can't be replaced, and you save the cost of purchase lenses.
Kevin Anderson, one of our staff photographers, bought the Fotodiox GTS07LAnkeos Nikon F. Essentially a calibrated metal ring, the adapter allowed his Nikon lens to attach to a Canon camera body. The adapter was $14 and it worked OK, but the build quality left something to be desired. A small spring broke the day I was using it, making it difficult to remove the ring from the lens. Back to the drawing board.
After searching the Internet for a bit, we found a better built Fotodiox Pro Adapter for $80. So far, the increased price has been worth it, as the adapter really works for all the Nikon lenses, saving me a lot of money in Canon lenses I don't have to buy.
And the Fotodiox Pro Adapters are the two most-used adapters on the market, but my recommendation is that you skip the cheaper model and buy a couple of the Fotodiox Pro adapters to lower the risk of getting one of the cheaper adapters stuck to your lens. If you can afford it, buy a couple of your best lenses and use them interchangeably to cut the amount of wear-and-tear in half. There are few things worse in photography than a lens failing you when you need it most. Kevin and I have been using our Fotodiox Pro adapters for a couple of months, and everything seems sharp. I've even taken a screen grab from the camera's video recording function for use in paper — the quality is that good.