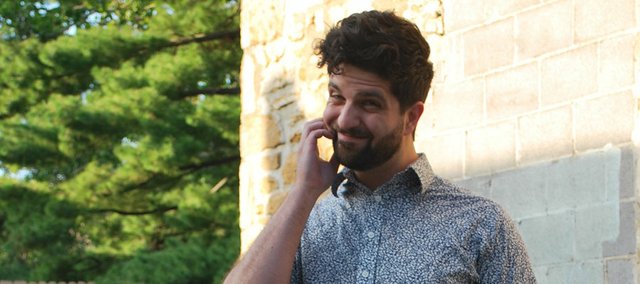 Thursday, August 11, 2011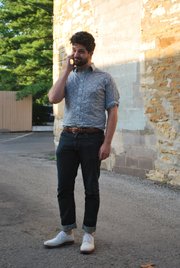 Name: Jeff Immer


Age: 33


Sign: Cancer

Hometown: Eudora
Time in Lawrence: Off and on my whole life. Mostly on. 
Occupation: Designer

What were you doing when scouted? Heading to The Bourgeois Pig.


How would you describe your style? This insanely hot summer has reduced me to practically no style — but typically I like casual wear in the Mad Men sense — a shirt with buttons, sunglasses and a clean pair of shoes.
What are your current favorite fashion trends? Well-tailored American sportswear and Ray-Bans.


What are your least favorite fashion trends? Men's watches are getting a little too creative for my tastes. I'd like to find a simple white-face/black band watch that isn't the size of a hubcap.
What would you like to see more of in Lawrence? LIDS franchise stores.
What would you like to see less of in Lawrence? Heads without LIDS on them.
Do you have any piercings or tattoos? No. I'm boring like that. 
Do you have any fashion influences? My nose and teeth were highly influenced by Tiny Tim. 
People say I look like: That guy from the Killers.
Tell us a secret: I'm not sure I have any…
More like this story on Lawrence.com