Wednesday, August 17, 2011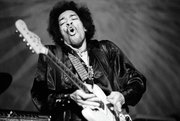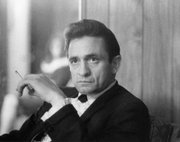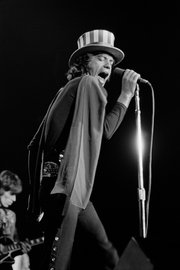 After their first classes this week, returning KU students and faculty — along with the entire Lawrence community— are invited to enjoy the history of music, journalism and photography during a new exhibition at the Lawrence Arts Center, "Every Picture Tells a Story: The Rolling Stone Years." The show features the work of the magazine's first Chief Photographer, Baron Wolman, whose tenure at Rolling Stone allowed him to accumulate an impressive collection of photographs featuring different rock 'n' roll legends. The gallery opens to the public as part of Lawrence's Final Friday event, from 5 p.m. to 9 p.m. on August 26.
"It's a great space, it's great people" Wolman says. "It's going to be a lot of fun — a lot of rockin' and rollin' baby!"
Brett Mossiman, who co-sponsored the exhibition, says that he always tries to support the Arts Center's mission, but that he's individually excited about this upcoming showcase: "I personally have always been a closet photographer and have always revered excellent concert and rock photography."
Mossiman explains that Wolman's "work encompasses the golden age of rock music and the musicians who delivered it all. Rolling Stone was the vehicle to submerse yourself in that culture. So it was a no-brainer to want to help bring this great exhibit to Lawrence."
Ben Ahlvers, the exhibit's curator and exhibitions director at the arts center, hand-selected the prints from Wolman's archive in Santa Fe, N.M. He says that although the show shares its name with Wolman's eponymous hardcover photography book, the experience of the Lawrence exhibition will be entirely distinctive, as opposed to a "pre-packaged" show that could be seen anywhere.
"What I wanted to do was to pick images out of his stable that were unique based on what we had to work with," Ahlvers says. "I certainly collaborated with Baron on that. He gave me access to his studio. I went in and just looked through hundreds of images."
Ahlvers had seen many of the images he was considering before, through Wolman's website, books, or documentaries — and there were even some he had seen in Rolling Stone as a teenager. At the time, still in high school, he had cut them out of the magazine and tacked them on his wall with no idea who had taken the images, and no awareness that he might one day be assembling a show of the photographer's work.
Ahlvers says he was excited at the prospect of working with Wolman.
"Going out there and meeting him, and talking to him and hearing him talk about his experience in being there, and shooting these things — it informed what I was going to choose. What I ultimately ended up picking was pictures of the musicians themselves."
For his part, Wolman claims he gave free rein to Ahlvers, and says that the result is a distinctive mix of candid portraits and prints of the artists performing. The effect, he says, is an intimate knowledge of the scene itself, and of the people who lived in it, some of rock 'n' roll's biggest names, including Jimi Hendrix, Johnny Cash, Tina Turner, The Rolling Stones and McKinley Morganfield, better known as Muddy Waters.
"You get a sense of what it was like at the time," Wolman says. "A real cross-section of performing and portraits and how it was to be living in the '60s."
In addition to attending the show, Wolman will be giving a supplemental talk on Saturday, August 27th, at 2 p.m., about how he decided to become a professional photographer, his life in San Francisco's Haight-Ashbury during the Summer of Love, and the early years of Rolling Stone. He says that he's often asked about that time period, and that's why he usually discusses it when someone asks him to present.
"Any time you're part of a new venture, that new venture becomes a new adventure," Wolman says. "And that's exactly what happened. It just got better and better. We had no idea what to expect, and what we got was better than anything we could have imagined."
Wolman adds that although he and Rolling Stone's staff knew their subject was strong, and that there was a market for the kind of magazine they envisioned, other people had tried and failed to start a successful, national magazine dedicated to the music industry. In that respect, he attributes Rolling Stone's success to being "professional from Day One."
"We looked good, the writing was impeccable, the editing was impeccable, the headlines were engaging—all the stuff that makes a publication attractive to its readers."
The showcase won't be completely old school, though. For anyone seeking a more interactive experience, Ben Ahlvers says that for the first time, the Lawrence Arts Center will allow visitors to use their cell phones to get further information about the prints using a service known as Guide by Cell. Visitors will call a local phone number, and will be treated to a few minutes of music and anecdotes about the artist.