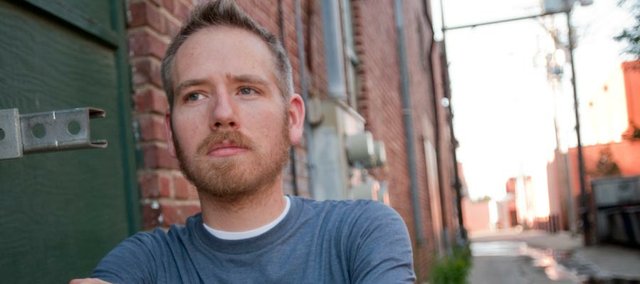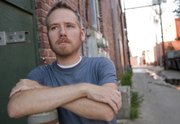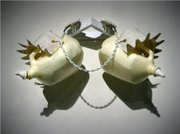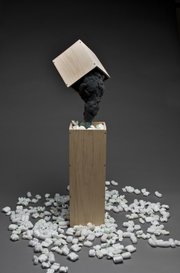 THE FASCINATORS: The Inaugural Charlotte Street Biennial of Regional BA/BFA/MA/MFA Candidates
Opening reception: Friday, September 2, 6-9pm
Panel discussion with jurors, artists, and project advisors: Saturday, September 3, noon
Location: La Esquina (a Charlotte Street Foundation Urban Culture Project venue)
Address: 1000 West 25th Street, Kansas City MO 64108 / 816.221.5115
Exhibition runs: September 2-October 15, 2011
Gallery hours: Wednesdays, Fridays, Saturdays 12 p.m.-5 p.m. and Thursdays 11 p.m.-6 p.m.
Price: Free and open to the public
Getting a job right out of college isn't always easy. It can be even more difficult for an artist, someone who works outside of the traditional daily grind and spends his life critiquing culture.
Kansas University art student Jacob Banholzer, however, has recently taken a major first step to attaining his goal of becoming a full-time artist. His sculptures will soon be displayed in The Fascinators: The Inaugural Charlotte Street Biennial of Regional BA/BFA/MA/MFA Candidates, an art exhibit focusing on soon-to-graduate college art students within a 200-mile radius of Kansas City. Banholzer is one of six artists being displayed at this exhibition.
"It's kind of my first major showing," he says. "You have shows around, like a Final Fridays thing in Lawrence, and some stuff on campus, but this is a pretty big small group show. I'm excited to be involved with Charlotte Street. It's a major institution in Kansas City for the arts."
Calling Banholzer's work activist art may be a bit of a stretch, though there are definite political, societal and environmental themes present in his works. Banholzer mixes stark backgrounds with a mix of esoteric materials and sometimes strikingly lifelike iconography. His works for the upcoming Charlotte Street show covers, in part, ecological disasters, the responsibilities of corporations to society and the overuse and commoditization of animals and natural resources.
"Sculpture is the big word that encompasses what I do," Banholzer says. "I make objects. That's what I'm focusing on for this show. A lot of the work is based on my experiences and memories – just things like that – and maybe social issues going on right now. One piece, called 'Got Dominion' is mainly about people using animals as commodities and resources for comfort. I was interested in just how people don't even really think about the step beyond having things like milk or meat, about how much impact that has on the environment and animals."
Banholzer says he enjoys adding layers of nuance to his art and adding a semblance of a story, levels of significance, to his sculptures. He likes communicating what the works mean to him to viewers at his exhibits.
"I appreciate all kinds of art. There are people who make abstract art that may not have that kind of meaning behind it, the social or the political meaning, but I enjoy it because I think it's difficult to do. For me, it's the idea first. When I'm creating something, it needs that kind of narrative – whether it has a personal or political or social lean to it. I'm part of it, too. It's a comment on my daily choices as well as others' daily choices – how I fit in as well."
Katherine Pill, Assistant Curator at the Kemper Museum of Contemporary Art and curator for The Fascinators exhibit, says Banholzer's work symbolizes what the entire project is all about: "decoration as opposed to function, which sort of relates to a lot of what the artists are grappling with. The ideal of use value and functionality of the materials they were using.
"The artists were chosen individually, so coming up with a title to represent them each individually was a bit of a challenge," Pill says. "I think (Banholzer's) work really embodies the theme we picked up on, which is artists deftly merging personal narrative with unique materials. He explores his own every-day experiences in truly unique ways. Visually, of course, his works can be so minimal, but then also have a Baroque sense to them. The stories behind them are very interesting. He's both political and humorous, but nothing is very obvious on the surface of it."
Pill, who co-curated The Fascinators with Assistant Registrar of St. Louis's Mildred Lane Kemper Art Museum Francesca Wilmott, says the exhibit is significant for both young, regional artists and for the Kansas City arts scene.
"I think any chance for recently graduated artists to showcase their work is important," she says. "I think it's nice that it's happening here in Kansas City where it's a great chance to showcase what's going on across the Midwest. These are emerging artists who we really believe in."
Kate Hackman, Associate Director of the Charlotte Street Foundation, says this show is one of many efforts by the group to focus on the next generation of Kansas City-area artists. She says building a community among up-and-coming artists is important to the organization.
"We're almost 15 years old, and what we've been doing is supporting artists in Kansas City in a lot of ways over the years," she says. "We've been dedicated to trying to show younger artists to established artists. This biennial, in what we hope is an ongoing effort, is really reflective of wanting to expand our relationship with more schools in the region. We're really trying to build and strengthen these sets of relationships. Rather than doing a big survey of 50 or 100 artists, we wanted to make a substantial show."
Hackman says the reception for the exhibit is open to anyone who wishes to attend. She hopes the entire exhibit has a warm feeling to it.
"It will be a very inclusive and well-attended reception. We've invited all of the artists who applied for the show as well as faculty members from all of the schools. We want our immediate community and a broader pool of people to come. This is really just an opportunity for the artists to meet people and talk about their work and to get a lot of people together."
More like this story on Lawrence.com