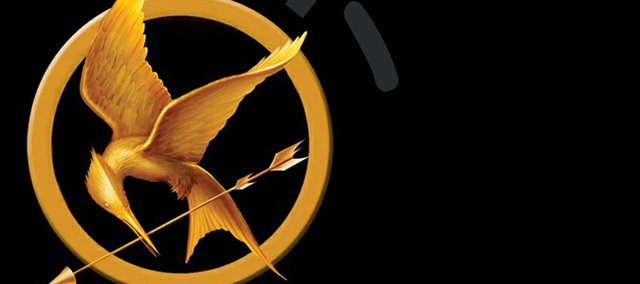 Wednesday, February 9, 2011
No matter if you finish a book a month or one every couple of days, every reader needs a suggestion now and then. And what better time to replenish your book wish list than at the beginning of the year?
We asked local book sellers what books not to miss this year. They could be fiction or nonfiction. They could be books coming out in 2011 that are highly anticipated. They could be books published last year (or even a few years before) that are worth your time and/or their weight in pop culture cred. Whatever they are, they come highly recommended.
Thanks to Heidi Raak of The Raven, 6 E. Seventh St., Matt Kelly of The Dusty Bookshelf, 708 Mass., and Clay Belcher of Signs of Life, 722 Mass., and their staffs for some fabulous suggestions.
"Major Pettigrew's Last Stand" by Helen Simonson
Major Ernest Pettigrew, a retired military man, is all English tradition and stiff upper lip. That is until he begins to squabble with his family over keeping his most valuable family heirlooms, a pair of symbolic hunting rifles. In his fight to keep the guns from being sold for a handsome price to a collector, he finds an ally and friend in Jasmina Ali, a Pakistani shopkeeper and neighbor. What ensues is a comedy of manners and an enjoyable look at British culture.
"A Discovery of Witches" by Deborah Harkness
Just released Feb. 8, but if you're ready for a smart vampire-witch love story, it's worth the wait. No, this isn't some young adult fiction; rather it's written by Harkness, a history professor at the University of Southern California, who was a Guggenheim fellow. So, no, despite the fact that it involves a modern-day witch falling in love with a 1,500-year-old vampire, this isn't some "Twilight" clone. The story concerns Diana, a young scholar studying in Oxford's Bodleian Library, who unlocks a bewitched manuscript that contains secrets concerning witches, vampires and others of their ilk. Along the way, she meets a vampire geneticist, and their bond is much more Anne Rice than Stephenie Meyer.
"Super Sad True Love Story" by Gary Shteyngart
This novel is a futuristic satire set in a post-literate, post-functional world. It combines hilarity and fear into a convincing portrait of the budding relationship of shabby Lenny and beautiful but untrusting Eunice, protagonists living in a crumbling, warring, debt-riddled United States (yes, it's worse than modern-day). This world is one where books are disgusting, Venezuela is our fiercest enemy, and the apocalypse seems to be thundering closer with the turn of each page.
"The Tiger's Wife" by Tea Obrecht
Written by one of The New Yorker's 20 best American fiction writers under the age of 40, "The Tiger's Wife" is the set in the Balkans, where Natalia, a young doctor, arrives to serve an orphanage. There, the secrets come as fast as the patients, and all the while Natalia is working through the recent death of her grandfather, a famed doctor.
"Freedom" by Jonathan Franzen
Yes, this is the latest from Franzen, famous for his award-winning book "The Corrections" and his less-than-exuburant response to Oprah Winfrey wanting it for her book club. This time around, Franzen creates a portrait of a dying marriage in St. Paul, Minn. And, nine years after he caused a stir by defying the beloved Winfrey, Franzen appeared on her show and allowed "Freedom" to one of her book club reads for the 2010-2011 season, the talk show's last. As far as literary fiction must-reads for 2011, it's hard to beat this book.
"The Hunger Games" by Suzanne Collins
Yes, it's technically a young adult book. But it's a very intense, adult story of oppression, love and survival. The story is set in the future, when what's left of the U.S. is now a country called Panem — a nation of 12 districts surrounding an all-powerful Capitol. Living in the poor, Appalachian District 12 is Katniss Everdeen, a 16-year-old who takes care of both her younger sister and her mentally unwell mother. When Katniss is chosen for the Capitol's yearly fight-to-the-death reality show "The Hunger Games," her world and the world of Panem is turned upside down. "The Hunger Games" is just the first in a three-part series, and a film based on the book is currently in preproduction.
"Hotel at the Corner of Bitter and Sweet" by Jamie Ford
This story, which shifts back and forth between the early 1940s and 1984, is about Henry Lee, a Chinese-American who grew up during an age when the Japanese near his home in Seattle are being taken to internment camps during World War II. A young Lee befriends a Japanese girl and is horrified when she is taken away.
"The Middle Place" by Kelly Corrigan
A memoir of disease, this book is centered around Corrigan's fight against breast cancer. Corrigan, a writer and mother of two, was diagnosed just as her father, who'd already beaten prostate cancer, was told he now had the disease in his bladder. The book has been characterized as honest, funny and full of integrity. Since then, Corrigan has also written "Lift," a book that's basically a letter to her young daughters.
"Bonhoeffer: A Biography" by Eric Metaxas
Dietrich Bonhoeffer was a Lutheran pastor in Hitler's Germany who was imprisoned by the Nazis for denouncing Hitler. His struggle for social justice and respect for all human life made him a martyr and a major source of inspiration after his death at the hands of the Nazis in 1945.
"Same Kind of Different as Me" by Ron Hall and Denver Moore
The true story of two men — one a homeless wanderer, the other an Armani-clad art dealer — who meet thanks to the art dealer's cancer-stricken wife, Deborah. Thrown together through pain and grief, they rebuild Denver's life and create something beautiful.
"Lawrence: Survivors of Quantrill's Raid" by Katie Armitage
This being the 150th year of Kansas, it's most definitely worth it to learn a little bit more about Lawrence's post-Quantrill's role in the state's history. Armitage, a local author and historian, studied the lives of those who survived the famously brutal event, in which pro-slavery fighters killed about 180 Lawrence men and boys on Aug. 21, 1863. Here, she tells their stories and how their survival shaped Lawrence, and thus, the state.
Further reading
"Crazy Love" by Francis Chan
"The Girl With the Dragon Tattoo" by Stieg Larsson
"The Girl Who Played With Fire" by Stieg Larsson
"The Girl Who Kicked the Hornet's Nest" by Stieg Larsson
"The Help" by Kathryn Stockett
"The Reason for God" by Timothy Keller
"Flyover People" by Cheryl Unruh
"Love and Respect" by Emerson Eggerichs