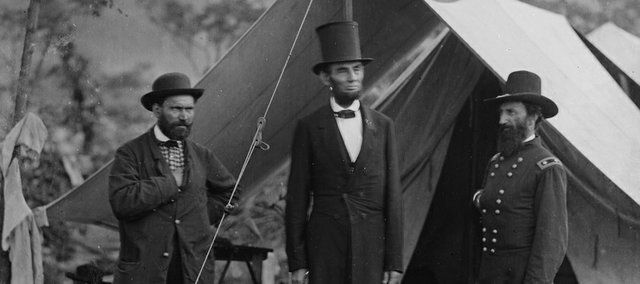 Sunday, February 13, 2011
Photo Gallery
Civil War photographs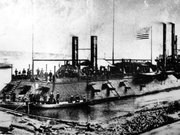 Long shutter-speeds were required to take photographs during the Civil War which meant photographers often required subjects to pose for shots or they captured distant subjects that made any subject blurring less noticeable. Exposures could be as long as 10-30 seconds.
Photographers take it for granted that we can stop action with fast shutter-speeds. We can freeze a basketball player dunking a ball or an eagle in mid-flight with a 1/500th-a-second exposure. It's not unusual to see shutter-speeds of 1/4000th on some camera models. Shutter-speed improvements have come a long way since the first photograph.
An early nature photograph from a camera obscura in 1826, by French inventor Nicephore Niepce, required an eight-hour exposure. In 1839 Louis Daguerre captured the first-ever photo of a person in a daguerrotype. The scene was of a Paris pedestrian stopped for a shoe shine, and the exposure was several minutes. In an 1839 publication, Daguerre provided recommended exposures based on the season. He wrote that exposures should be from "five to six minutes in summer and from 10 to 12 minutes in winter."
Early portrait photography was difficult because it required subjects to remain still for long periods. Photographer John Draper took a 65-second portrait of his sister in 1840 and wrote, "the indistinctness which may be detected in some parts arises mainly from the inevitable motions of the respiratory muscles." I guess just being alive and breathing could ruin an image.
To commemorate the 150th anniversary of the start of the Civil War, the Associated Press recently posted a collection of photographs of the war (1861-1865) from the Library of Congress. Two decades after the invention of the daguerrotype, exposures of 10-30 seconds were still required. So it's no surprise that most subject matters in these images are posed group and individual portraits. Action photographs were captured from a distance, in a wide scene where subjects were small and motion blurring less noticeable. It's hard to imagine the hardships that photographers like Alex Gardner, T.H. Sullivan and Matthew Brady worked under to get these images. As you view these images during this anniversary, consider how the extended exposures limited what was photographed and celebrate how far technology has advanced for the modern photographer.
Go to this column online at ljworld.com to view a selection of Civil War photographs.
— Chief Photographer Mike Yoder can be reached at 832-7141.