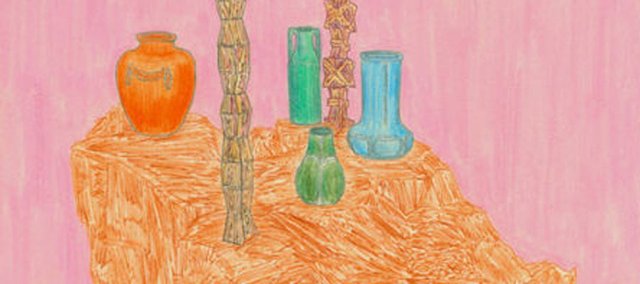 Friday, February 25, 2011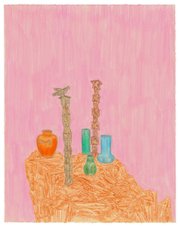 Michael Krueger's exhibit "Higher" focuses on transcendance, utopianism and escape, but the exhibit also carries a warning: the quest for perfection can lead to isolation.
Krueger is a Kenosha, Wis. native who spent his childhood in Sioux Falls, S.D. In 1990 he earned his BFA from the University of South Dakota and earned an MFA from Notre Dame in 1995. He now teaches at Kansas University.
"Higher" opens Feb. 25 at 6 p.m. at Wonderfair: Art Gallery, Shoppe and Studio, 803 1/2 Mass. Admission is free.
From the artist:
The artworks for this exhibition explore a collective need to get higher, get lost, reach a higher place, and be transformed. The imagery in these drawings brings together a collection of utopian fetishes; objects and figures perched, often precariously, atop high places and craggy peaks.
Through tiny glimpses of early American history and the so-called Age of Aquarius, the drawings also create warm but cautious vignettes of utopianism and escapism. Feelings of isolation, loneliness and abandonment permeate the drawings, contrasted by colorful elation and a sense of purpose through elevation.