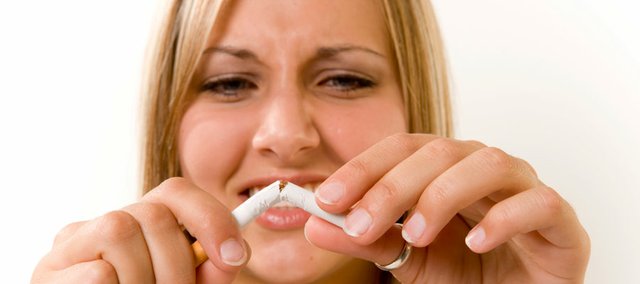 Originally published January 6, 2011 at 7:27 a.m., updated January 6, 2011 at 7:27 a.m.
It's less than a week into 2011 and if you're New Year's resolution is already on shaky ground, you're not alone.
According to findings published in a 2002 volume of the Journal of Clinical Psychology, making resolutions are useful, but maybe only to less than a quarter of us. Of the 40 to 45 percent of American adults who make resolutions, less than half continue to maintain them after six months.
To help you be one of the successful few, we talked with local experts about the resolutions that seem to come up the most.
Not surprisingly, many of them suggested similar ways of making your resolution happen: Figure out where you stand, create a specific goal and then get there using short- and medium-term goals as stepping stones.
Get fit/lose weight
One of the top resolutions, and hardest to keep, is the resolution to get fit and lose weight. Zach Schneider, a certified ACE personal trainer with Fitness Together, 1540 Wakarusa Drive, says the best way to beat the battle of the bulge is with a plan.
His five-point attack for bettering your body in 2011:
Create a food and activity journal. Schneider's No. 1 tip. He says you don't need to write down calorie counts, you just need to get a good handle on what's going into you body and when as well as what you're doing each day to burn it off. He says doing this will immediately make you more aware of yourself and your efforts.
Have clearly defined goals. Don't just say, "I want to lose weight" — put a number on it. Don't just say you want to "get fit" — turn your goals into specifics, rather than just nebulous ideas.
Set short-term and long-term goals. Schneider says that often the worst opponent in the weight loss game is the sheer magnitude of what lies in front of you. He says if you have 100 pounds to lose, don't focus on the big number, focus on the first 10 pounds. Precise, small goals make bigger goals attainable.
Be realistic with those goals. There's no use in setting yourself up for failure. You may want to lose 30 pounds in a month like the contestants on "The Biggest Loser," but that's probably not going to happen on your own. Give yourself the time to make it to your goal safely, rather than rush it and end up injured or frustrated when results don't happen over night.
Find someone to support you. This person could be a trainer or a nutritionist, but if that's out of the question for you, at least try to get a regular workout partner or someone with whom you can discuss your diet.
Quit smoking/drinking/caffeine
Other than losing weight, one of the most popular things to lose is the grip of an undesirable habit, be it smoking, drinking or caffeine. Cheryl Miller, a Lawrence wellness strategist, life coach and self-proclaimed mayor of cherylmillerville.com, says it's best to shore up your attack on your bad habit by outlining exactly why it's bad and then working from there.
She recommends taking a sheet of paper and marking one side with an X and the other with a smiley face. The X is where you are now and the smiley face is where you want to be. Write all the reasons you want to leave the X and all the benefits of the smiley face. Then, in between the two, write your steps to get there.
More tips:
Write down the downsides. Just like in weight loss, it helps to be specific. You can't just tell yourself "Smoking is bad." "Drinking is bad." "Caffeine is bad." Instead, write down exactly what's bad about the substance you're trying to curb. Or what specific benefits might come with quitting.
Make the obstacles weaker. Now that you have the reasons to do it, you need what Miller calls an "action plan" of steps to take to get over the obstacles in your way. Look at every aspect, of your relationship with the substance and figure out a way to defeat it.
Know it might not take. Quitting is something that might not be successful the first time. Miller says the sooner you accept the fact that it might take a couple of hard tries, the better. Don't consider yourself a failure if it doesn't work the first time. Remember, it's a lifestyle change.
Manage debt/improved financial situation
Debt or a poor financial situation can be a major source of stress, frustration and angst, especially in the current economic climate. We talked with Robert Baker, director of education at the Lawrence office of Housing and Credit Counseling Inc., and Brent Fry, vice president of Kohart Accounting, P.A., about ways to improve your finances and debt in 2011.
Put it all out on the table. Baker's first suggestion is to look at your finances as a whole — debts, bills, retirement funds, savings. Figure out everything you spend, everything you owe and learn those numbers.
Budget. If you don't have a budget already, now's the time to do one says Fry. Take all those records you compiled and figure out where your money is going each month. Budget the essentials — mortgage/rent, utilities, food — first, and then figure out what you can really afford in the way of everything else.
Clean up your credit. If your top financial goal is to erase credit card debt, create a month-by-month plan of how you can pay off what you owe. Baker says that depending on your personality, you may choose to pay off the card with the least amount of debt first and then push yourself to pay off the more daunting cards using the success you felt in achieving that first $0 balance. But, if you can be disciplined, it might be best for you to tackle the biggest debt first, because erasing that debt should make things easier on both your credit score and your remaining balances.
Use Web tools. Both Baker and Fry recommend finding debt or budgeting calculators or simulators online to help guide you during this process. You can find tools at Bankrate.com, Mint.com and the Housing and Credit Counseling Inc.'s website, HCCI-KS.org. Fry also recommends taking a look at QuickBooks or even just setting up a simple spread sheet on your computer so you can easily track your money and/or your budget.
Don't forget your emergency fund. Baker says it's imperative for anyone that has money coming in to set something aside in an emergency fund, even if it's just $5 to $10 a week. Baker says that by cutting out non-essentials like expensive coffee drinks or downgrading your mobile plan, you can beef up your savings without a major lifestyle change.
Get a better job/a job
It's been a tough few months for those in the work world. Those without jobs are looking for them, and those with jobs might be looking for something more secure, or even a whole career change. Jennifer Jordan, director of the Business Career Service Center at Kansas University weighs in on how to get what you want in the work world this year.
Buff up that resume. Get it polished, up-to-date and ready to send out when the right chance presents itself.
Get connected. Joining a networking site like LinkedIn can help you reach out to others in your field or desired field. Another way to connect? Find a job-based club in town and meet others who do what you do or what you want to do.
Find a mentor. Pick someone you admire and learn from them. This is especially important if you plan to switch careers.
Become more well-rounded. Volunteering and extracurricular activities aren't just for those still in school and hoping the experience makes them seem more well-rounded. Jordan says this can be an important component for someone who has been in the working world for years, too.
Talk about your job. Jordan suggests specifically engaging in career-related discussions. Tell people exactly what your plans and goals are. And if you can't bring yourself to talk about what you do? That might be a sign you're in a career rut.
Volunteer more
In a way, resolving to volunteer more is a much more personal act than losing weight, quitting an addiction or getting your financial or work life in order. That's because it means you've decided to spend time working for others rather than on yourself directly. Still, it's hard for even the most motivated volunteers to find a place in their schedule to volunteer. Lori Johns, director of the Roger Hill Volunteer Center at the United Way of Douglas County, 2518 Ridge Court, has created her top five list of obstacles to volunteering, and how you can get over the hurdle that bars you from doing it more often, if at all.
Scenario 1: I have no time. How do I fit it in around a job and/or family responsibilities?
Johns suggests trying to volunteer in places your family is already involved, like with sports teams, scouts or at the kids' schools. It'll provide enrichment for the kids, too. If you don't have kids, and it's just your job in your way, try volunteering on a lunch break.
Scenario 2: I don't know where to start.
Take small steps — volunteering doesn't have to be a iron-clad commitment. Johns suggests just showing up for a single volunteer event and not pressuring yourself into more than that. Recommendations of places to contact for one-off volunteering stints include helping out at Hidden Valley Camp, the Clinton Lake trails, soup kitchens or Lawrence Parks and Recreation.
Scenario 3: I don't have anything to offer.
Yes you do. "Volunteers are needed to do everything," Johns says. "There is literally something for everyone who has a desire to help."
Scenario 4: I'm unsure about getting involved — what will it do for me?
Johns says volunteering really will do as much for you as you can for other people. She says studies suggest that by giving, we improve our quality of life, happiness quotient, wellness and lifespan.
Scenario 5: I tried it once or twice, but I didn't have a good experience, or no one called me back.
Here's the dilemma: Because of lack of volunteers or budget cuts, non-profits might not have a designated point person to handle new volunteers. Johns recommends you keep trying. They need you, and you might need them.