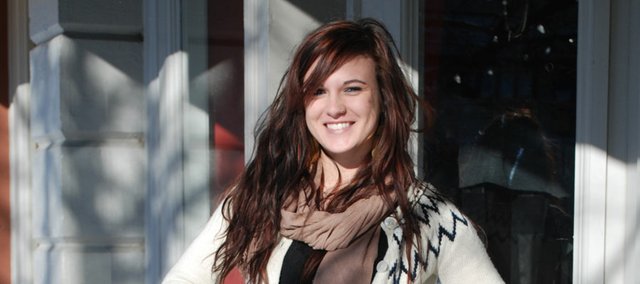 Originally published January 13, 2011 at 12:30 a.m., updated January 13, 2011 at 12:30 a.m.
Name: Kanani Anela Warner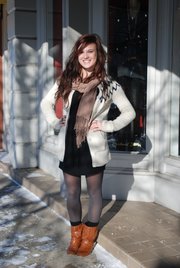 Age: 23
Sign: Aries
Occupation: Sales associate at Spectators and Hobbs –– two locally owned businesses on Mass St.
Hometown: Hamilton, Ind./ Sherman Oaks, Calif.
Time in Lawrence: Nine months.
What were you doing when you were scouted? Working at Spectators.
How would you describe your style? My style is pretty muted. I don't wear a whole lot of color. It's also a bit quirky — I like to mix old clothing with new, hard materials with soft (like leather and lace or ruffles with motorcycle boots). It depends upon my mood, too. I'm not really one to plan outfits.
What are your favorite fashion trends? Mixing prints, layering accessories, and all things vintage.
What are your least favorite fashion trends? Inappropriate clothing for the weather, pointed toe shoes, and not dressing for your body type.
What would you like to see more of in Lawrence? Trader Joes, thrift stores (I miss Beyond the Door!), and street vendors.
What would you like to see less of in Lawrence? Girls that can't walk in their shoes.
Do you have any piercings/tattoos? Yes and yes.
Do you have any fashion influences? I'm influenced most by everyday people with great personal style.
People Say I look like... My friend Rachel, and Zooey Deschanel when I have bangs.
Tell us a secret: I have a weird fascination with left-handed people