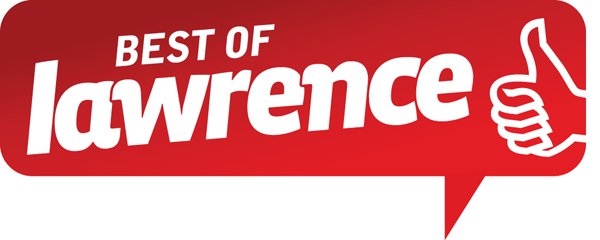 Just seven days remain until voting begins for Best of Lawrence 2011. We can't wait to start counting your ballots but first still need a little more feedback.
Today and Wednesday will be the last two posts previewing Best of Lawrence candidates. It's not too late to go back and check out our past previews. Today we need your help in making sure we include all of Lawrence's best options for gluten free, vegan and vegetarian dining.
So take a look at what we've got so far and help add to the list below in the comments or on Twitter or Facebook.
Best Gluten Free Options
715
Anglers Seafood House
Marisco's
Yokohama
Wa
Dempsey's Burger Pub
Oh Boy Chicken
Jason's Deli
Local Burger
Ingredient
Aladdin's Cafe
Encore Cafe
The Merc
Bigg's BBQ
Chipotle Mexican Grill
First Watch Restaurant
Best Vegan/Vegetarian Options
Yokohama
Wa
Dempsey's Burger Pub
Local Burger
The Burger Stand at The Casbah
Ingredient
Aladdin's Cafe
Encore Cafe
The Merc
India Palace
Jade Garden
The Orient
Zen Zero
Thai-Siam Restaurant
Mad Greek
Milton's
Mirth Cafe
Global Cafe
Ten at The Eldridge
Wheatfields
Kokoro
Esquina
La Parrilla
Free State Brewing Co.
We've already previewed candidates for best date, wifi hotspot and bar. You looked at the town's best bookstore and live music venue candidates. Best coffee, burger and place to dance inspired a spirited debate. Chili-heads and Taco Tuesday regulars got a chance to debate the town's best spots for Latin American and Middle Eastern foods. We've looked at candidates for pizza, Italian food, Asian cuisine and breakfast. Most recently, we've reviewed the city's best clothing and hair care options.
Last week we took a look at the best sweets, quick eats and places to watch the game. And you also helped weigh in on the town's best store cat and best new restaurant.
More like this story on Lawrence.com