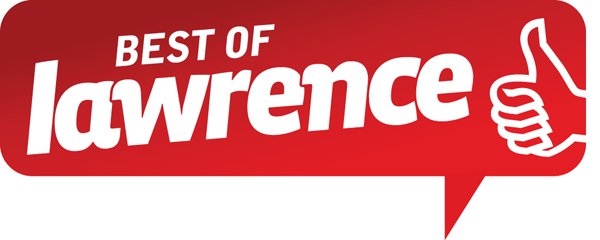 Tuesday, January 25, 2011
Few occasions find us with the realization that our individual votes truly count.
Yet here we are, five years since the last Best of Lawrence contest and free from delegates, super majorities, hanging chads and lines that stretch out into the bitter cold.
Best of Lawrence 2011 voting began Monday and we've enjoyed watching the votes pour in. Just 24 hours in and we're already noticing a few races that are bound to come down to the wire. Let's take a look at some of our early findings, with almost 700 ballots submitted as of noon Tuesday.
Lawrence loves its music, this we know. With an ample supply of venues for live shows, our Best Live Music Venue category was sure to attract devotees from all over town. The contest's first 24 hours had Liberty Hall, Replay Lounge and The Bottleneck netting a combined 53.1 percent of the vote with Jazzhaus adding another 12 percent. There's plenty of time for this one to play out.
I'll skip the "cat fight" puns and get straight into this: Best Store Cat is promising to be our most contentious category by far. Right now it's a three-way race that would make Wolf Blitzer drool. Love Garden Sounds' felines hold a narrow lead with 178 votes (27.4 percent) with Dusty Bookshelf's Alice (168, 25.8 percent) and Stanley of Sunflower Outdoor & Bike (155, 23.8 percent) hot on their tails — sorry, it was too easy. It will be interesting to see where this one goes in the next two weeks.
23rd Street Brewery and Johnny's Tavern were tied for Best Place To Watch A Game Monday evening. By lunchtime Tuesday, 23rd Street Brewery inched ahead but still only had an eight vote lead on second place. Buffalo Wild Wings, Free State Brewery and Set 'Em Up Jacks round out the early top five.
Those still mulling over Valentine's Day options will find little consensus here. Our Best Date category is still very much in the air. After several ties, Pachamama's had just one vote more than Teller's at last look, though that is sure to change once this goes live. Liberty Hall and 715 were also top vote getters in the early goings for this category. Free State and Genovese could make things interesting, however, as the two are the most popular write-ins for Best Date. Remember, if you don't see your favorite in a given category, write it in and it can still take home the prize.
Our Bookstore, Burger and Pizza categories have attracted the most responses so far. You'll notice that not all questions on the survey are required (though we'd love for you to fill out them all) save for the final one asking for an email. As mentioned before, voters must provide a valid email for their ballots to count. It bears repeating: We will not spam you. Promise.
There you have it...so far. What do you think? Early predictions?