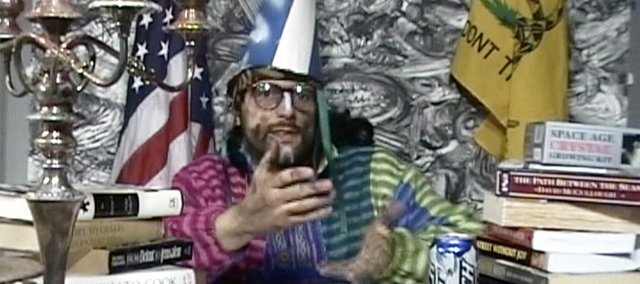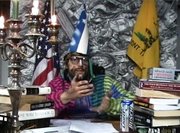 It's been a big year for Lawrence artist Aaron Storck.
At the beginning of the year he had an exhibition of work at the Paragraph Gallery in Kansas City, Mo., during which he was contacted by the curators of an upcoming exhibition at the Pennsylvania Academy of Fine Art called "HERE," an exhibition that examines notions of "place" with work by artists from around the country. They visited him at the Paragraph Gallery and then invited him to participate.
"For the show in Philadelphia, I wanted to up the ante," he says. "I want it to be the best work I've done."
He knew he wanted to incorporate video in the work, which is a medium he's been working with an increasing basis. But, he says, "I wanted to do something in high definition video and widescreen. But I don't have a computer that powerful, and I don't know how to use the software."
At the same time he was formulating his thoughts for the Philadelphia show, he bumped into Susan Tate, Lawrence Arts Center executive director. She encouraged him to consider doing an exhibition in one of the center's gallery spaces.
It sounded like a good opportunity, so he wrote a proposal for an installation that would include painting and video. When he met with Tate and her staff to go over the proposal, she told him about a new residency program the arts center was about to launch that would allow artists to use the arts center's space and receive training on the equipment they have. He went on a tour of the building, checking out their studios for ceramics, printmaking, painting, and — best of all for the projects he's working on now — a computer room with high quality video editing capabilities.
After the tour he wrote a proposal and was selected as the first recipient of the center's Project-based Residency program.
Storck's project and upcoming show in Philadelphia is exactly the kind of opportunity the arts center was hoping to support through the program.
"We were looking for an opportunity to help local artists, to foster growth in their careers," says Molly Murphy, project coordinator. "We have a lot of artists in Lawrence who have a lot of interesting stuff cooking. This gives them an opportunity to compete at a national level."
With a $1,000 grant from the Lawrence Cultural Arts Commission, the arts center is able to provide a $300 stipend for materials to four artists per year who may work in the center's studios and use its equipment for up to three months. The artists also may receive hours of training on the equipment.
The center accepts applications all year long and a three-person panel meets to make selections every few months.
Storck is happy to have a chance to work with high-definition video. And to exhibit in the center; his mixed-media show will open in late June, and he's hoping to show the video he's working on for the Philadelphia show in Lawrence this fall.
He will produce the video this month when he'll go to a remote location in central Kansas, don a wizard costume and film himself.
"I'll be stomping around out there in my wizard costume, claiming the land as my land, and the cows as my cows," he says. "It's kind of my art alter ego. I can be outrageous." That character serves as a metaphor of the artist's worth or value in society.
"I'm comparing art to magic, and the artist as a kind of magician who is tapping into something the rest of us can't see," he adds. "I'm making fun of that, but I also believe it."
The residency will also allow him to spend time with other Lawrence artists,
"It's a perfect opportunity to hang out at the center and be in that community," he says. "It's always nice to work with a community of people."
More like this story on Lawrence.com