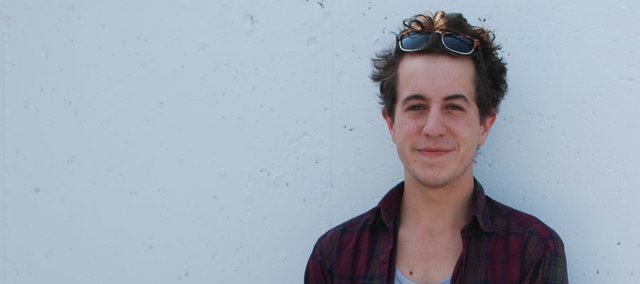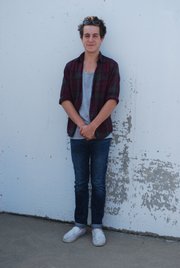 Name: Jeffrey Pirtle Carmody
Age: 19
Sign: I'm still a Capricorn even though they changed the signs.
Relationship Status: In a relationship
Hometown: Lawrence
Time in Lawrence: I've lived here since I was four.
Occupation: Host at Mirth Internet Café, 745 N.H.
What were you doing when you were scouted? Hanging out with my brother at a pool party.
How would you describe your style? Green and blue — farm-friendly — with crazy hues at sundown, like the Kansas countryside.
What are your current favorite fashion trends? I like when a person tucks his or her shirt in, but I don't think I can pull it off.
What are your least favorite fashion trends? Expensive clothing and generic graphic T-shirts.
What would you like to see more of in Lawrence? Better incorporation of colorful art and green space in urban planning.
What would you like to see less of in Lawrence? Pseudo-ethnic chain restaurants.
Do you have any piercings or tattoos? Not yet…
Do you have any fashion influences? Bob Dylan
People say I look like… McLovin.
 Tell us a secret: I love kitties!