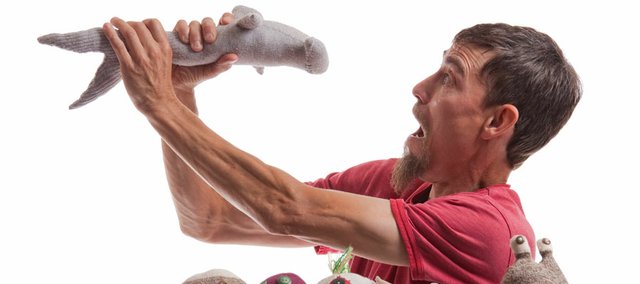 There will be plenty to see and do at the Social Service League this Friday, when the thrift store will host the works of three artists, as well as an after-hours dance party.
Beginning at 5 p.m., the League will move aside racks of shoes and clothing in favor of pieces from local artists Paul Punzo, Webster Thomas and Jason Klinknett. Punzo will be showing prints and T-shirts, while Thomas will display his landscapes and wire-wrapped jewelry.
Klinknett will present a variety of pieces made from the contents of a typical garbage can. This will include his "Chicken Bone Choppers," small motorcycles and bikes made from chicken bones, as well as tiny objects made from bottlecaps and various creatures fashioned from old socks.
Somewhat of a scavenger, Klinknett says the materials used for the works on display are just a few that he's worked with over the years. He's also worked extensively with glass bottles, and is currently experimenting with creating objects out of silverware.
Around 9 p.m., Social Service League employees will turn down the lights and turn up the music, inviting the public to come dance until the midnight hour.