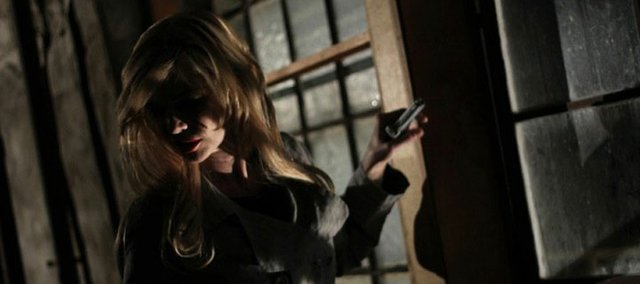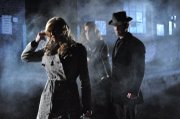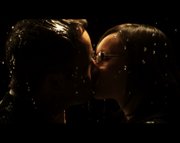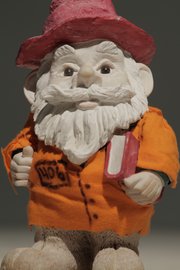 It is time once again for Lawrence residents to discover what an amazing talent pool of filmmakers reside right here in town. The third annual Lawrence Arts Center Short Film Festival is Saturday May 7, at 7 p.m. and the program will feature 16 of the best shorts from the area in two hours.
"Many filmmakers who have gone on to work and live in places all over the country have done what they can to help represent Lawrence and it's breeding ground for great film," says featured filmmaker Grant Babbitt. "Even those who stay to make films here help to put Lawrence on the map and grow the film community."
Prizes will also be awarded following the showcase for Best Youth Film, Best Genre Film, Audience Favorite, and a $350 Grand Prize.
Judges for this year`s competition are writer/director Kevin Willmott ("CSA: Confederate States of America," "The Only Good Indian"), who is also a University of Kansas Department of Film and Media Studies professor, Chair of University of Kansas Department of Film and Media Studies Tamara Falicov, and Lawrence High School Film Instructor Jeff Kuhr.
Although there may not be any uniting characteristics or themes in all of the festivals entries, screenwriter Jon Niccum says, "I have noticed that the more successful filmmakers aren't afraid to embrace topics that explore and scrutinize their Midwest roots. In other words, they're not trying to make surfing movies set in Orange County."
Here's a rundown of some of the films that will be screening at the festival:
"Swimming in Fire: The Art of Reilly Hoffman"
Directed by Thomas Middleton
This 10-minute documentary is about the Kansas City art scene, but in particular a remarkable young sculptor named Reilly Hoffman, who was awarded the Inspiration Grant from the Arts KC Fund. Hoffman executes technologies in order to render his art. "It's as if he can do things because he simply doesn't know they can't be done," says engineer/artist Jerry Foulds in the film.
"Burial"
Directed by Scott Pewenofkit
Pewenofkit is a filmmaker based out of Wichita, and "Burial," an expressive black and white short that also uses a lot of still photography. It has appeared in such festivals as the Haskell Stories 'N Motion American Indian Festival and Harvest of Arts. It combines documentary techniques with a fictional narrative to tackle the modernization of local Native American culture.
"30 Seconds to Midnight"
Directed by Jeremy Osbern
Back from screenings at the Kansas City Film Fest and Indie Spirit Festival in Colorado Springs, Colo., writer/director Osbern's short follows a woman searching for her lover on New Year's Eve as the clock is ticking down to midnight. The short was filmed in one weekend in Lawrence, but there were some challenging shots. "This is only a three-minute long film, and I tried to play with a lot of visual elements, to help tell the story, to represent the main characters mindset," says Osbern. "We had several gags, including setting up a rainbar to have water flow down in slow motion around the characters. We also had 30-plus extras come out to be in the movie, and we had some time-lapse shots that involved the extras moving around the main character as she stayed still and everyone else was a blur around her."
"Preserving the Past: Topeka's Jayhawk Theatre"
Directed by Juli Stone Pitzer
Through on-camera interviews, photographs, newspaper clippings and videoed tours, KU doctoral candidate Pitzer follows the story of Topeka's movie palace the Jayhawk Theatre, open from 1926 until 1976. The documentary was funded by the Kansas Humanities Council, and focuses on the history of the theater and the former vitality of Topeka's downtown. The theater has a social history to tell, and director Pitzer hopes that the city will be able to revitalize the area and restore the Jayhawk Theatre for historic preservation.
Kansas Debate: For the Love of the Argument
Directed by Jason Badgett
"It's a game in which we fight against each other with everything we've got," says Kansas KQ team member Dylan Quigley about College Policy Debate. KU film student Badgett made this documentary for his production class, shooting it on the Canon 5D Mark II and 7D, and focusing on the award-winning KU debate team, who he says is "one of the most successful and most underappreciated teams at the University."
"A Well Gnome Fugitive"
Directed by Grant Babbitt
Babbitt is the Director of Photography on "Narration," but for this short, created in 48 hours for last year's Wild West Film Festival and shot on the Canon 7D, he is the director and one of the stars. This twisted comedy is about — of all things — the recent escape of dangerous serial killer and actual garden-gnome statue Ned the Gnome. "I had previously made a faux movie trailer called, 'Back to School 2: Gnome More Funny Business' for one of my classes with a yard gnome that had somehow been left at my house for some reason," says Babbitt. "So we decided we would try to make our gnome come to life for this film. We had no budget, and really no time, so we had to improvise quite a bit, but I sat down with my crew and hashed out a script before we started shooting." The short played at the recent Kansas City Film Festival, and will soon be hitting the national festival circuit.
"Time's Up, Eve"
Directed by Patrick Rea
This stylish black-and-white neo-noir may be set in the 1940s, but it also contains sci-fi elements. Screenwriter Jon Niccum says, "This was one of the few projects where writing the script proved far less problematic than coordinating the actual technical aspects of the filmmaking. The 1940s setting introduced a batch of challenges because each shot had to stand alone, almost like a painting." Rea and cinematographer Hanuman Brown-Eagle certainly nailed the look and feel of the era, and as of May 1, the film has been submitted to 33 festivals.
"Dishes and Wishes"
Directed by Derek Sellens
Sellens, a former student in film and media studies, won Best Music Video last year at the Lawrence Arts Center Short Film Festival for "My Lucky Stars." This year the writer/director, who also designs a lot of visual effects sequences, returns to the festival with a new short called "Dishes and Wishes."
"Tracks"
Directed by Megan Fleming
Lawrence High School student Fleming is coming off of a recent win for Best Horror/Suspense Film at the 2011 Focus Film Festival, but it was for a short called "Cold." The Arts Center is showcasing "Tracks," a short that actually won her the Best Screenplay honor at the Focus Festival, which had around 85 entrants.
"A.S.A.P."
Directed by Zoey Hearn
The Focus Film Festival also featured two shorts by Lawrence High senior Hearn, who won awards for Best Drama and Best Experimental. Oscar-nominated screenwriter/director Debra Granik was the judge for the drama category and selected Hearn's "At the Table" as the best of the Focus fest. Saturday night, she will show "A.S.A.P."
"Narration"
Directed by Patrick Monroe
Conceived as a short sound design project for a KU film school class, "Narration" takes a look at the not-often case where the movie adaptation might actually be better than the book. Using that as a jumping-off point, Monroe lets the books come alive as their adaptations might, with dire consequences.
Tickets to the Lawrence Arts Center Short Film Festival are $5.00 and are available by phone at (785) 843-2787 or at the Lawrence Arts Center, 940 New Hampshire St. A reception will be held before the screening at 6:30 p.m.
More like this story on Lawrence.com