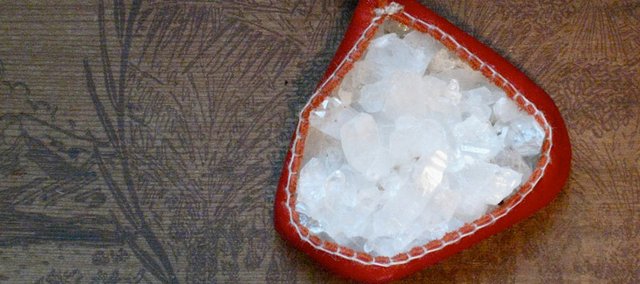 Past Event
Saturday, May 7, 2011, 11 a.m. to 4 p.m.
Pachamama's , 800 New Hampshire, Lawrence
All ages / Free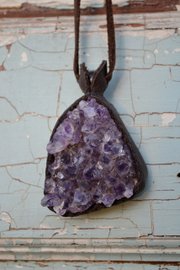 Spring is always a busy time. First there's spring cleaning, which you will all certainly get to eventually. Certainly. Then there are the end-of-year activities at school, summer camp sign-ups, summer job searches, graduation party invitations to send and mail. For those who may feel overwhelmed, a quick reminder, mother's day is approaching.
If in reading this, you've started mentally adding items you'd forgotten to your never-ending, always-growing task list, fret not. The Ladies of Lawrence Artwork cooperative will be hosting their annual mother's day and graduation event on May 7 from 11 a.m. to 4 p.m. at Pachamama's, 800 N.H.
The boutique-style shopping event will feature artwork from 9 different local artists, including clothing, accessories, jewelry, home and bath items, and fair trade products as well.
Artist and LOLA member Kate von Achen is excited for the event. "Pachamama's has been wonderful in allowing us to use their space for many of our spring LOLA events." The space also allows for interaction directly with the artists as well. Both the restaurant and bar will be open during the event, which makes this stop the perfect chance to take mom out and buy her something she can pick out herself. No return lines here.
"I believe all of the LOLA ladies will be debuting several new products and designs," says von Achen. "I know that Leslie Kay of Leslie Kay Handmade, the various artists of awava and Traci Furan of Little Bluestem Baby have been working diligently to get fresh, new products ready in time for this show." Other returning artist participants are Kendra Marable of Glitter & Rust, and Kitty Steffens of KitMit.
Steffens has been involved with LOLA for more than four years now. She got involved, she says, "before the DIY trend swept the nation. There wasn't as much interest back then, but now we have people approaching us all the time. It's fantastic."
Steffens' line, KitMit, features hand-knitted accessories. "I started off knitting fingerless gloves, and then started making fabric reversible headbands." With the success of her line, Steffens began experimenting with other items. "Now I'm transitioning to other accessories using a technique that's somewhere between knitting and weaving, creating swaths of fabric and making scarves and bags."
In many ways, Steffen's line is perfect for mother's day, as her own mother taught her to knit while she was still in kindergarten. In 2006, Steffens began creating her line. "I wanted to watch football that season, but couldn't justify sitting around. I would knit all day and then started experimenting." Recently, Steffens has also started including screen-printed items with travel themes into her line as well.
Though Steffens has shown her work in a few other craft shows around the country, she says that LOLA shows are unique events. "We're really lucky that we started off with a core group of talented people with a diverse range of products. As LOLA has grown, we've made an attempt to reorganize our structure so that we maintain a sense of talent and individuality."
Megan Embers Roelofs of Feather Spring Arts is a perfect example of LOLA's growth. New to the group this year, Roelofs' work includes a wonderfully earthy line of jewelry. "I have been incorporating stones, shells, leather and other natural elements into jewelry for about two years. This work has morphed out of an interest in stones and minerals that I have had since I was young." Keeping in the tradition of other LOLA members, Roelofs makes her jewelry carefully by hand.
Inspiration for Roelofs' work is found in more than just the scenery of Kansas. "My work is inspired by both the spiritual metaphors in flight and the metaphysical energies in stones. My two-dimensional drawings and detailed pen and ink studies are influenced by ornithology and anatomical illustration."