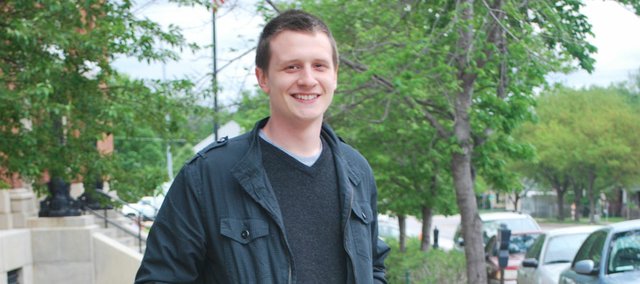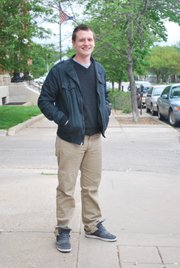 Name: Tom Lindner
Age: 21
Sign: Someone told me once that I was on the cusp between Aquarius and Capricorn…
Relationship Status: Happily married 32 years.
Hometown: Topeka
Time in Lawrence: It's about 2 p.m. right now.
Occupation: DJ & Producer at TeamBearClub
What were you doing when scouted? Surviving.  
How would you describe your style? Basic. But I try to mix in some elements of style.
What are your current favorite fashion trends? Fresh shoes, raw denim, cool jackets, V-neck T-shirts, and quality fabrics.
What are your least favorite fashion trends? Fake glasses with bright, oversized frames, old shoes and whatever it's called when girls shave half of their heads.
What would you like to see more of in Lawrence? Lil B.
What would you like to see less of in Lawrence? Bassnectar.
Do you have any piercings or tattoos? No.
Do you have any fashion influences? Yeah, my dad for starters. And Ricky Brown.
People say I look like: Kanye West.
Tell us a secret: Chinchillas can eat their poop because it still has nutritional value. Also, TeamBearClub first discovered Justin Bieber, but Phil Canty didn't like the purple hoodie he was wearing so we sent him home.