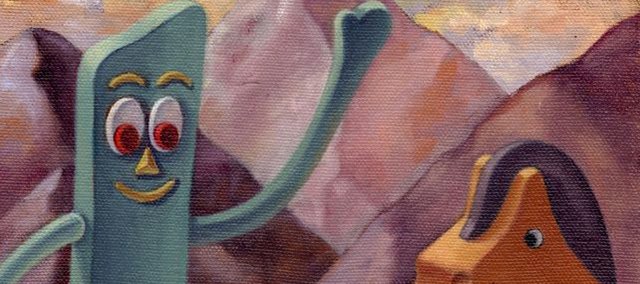 Wednesday, November 23, 2011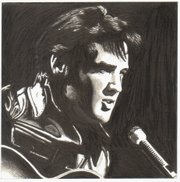 The Lawrence Art Party, a staple of Final Friday, takes it up a notch this month with 26 local artists and live music from folk musician Darrell Lea. All located at 718 N.H. and beginning at 5 p.m.
"We've got one of the best group of artists we've ever had," Eric Kirkendall, Lawrence Art Party organizer says.
The art party location has been improved as well, with Kirkendall adding more hanging space for the large collection of paintings, sculptures, illustrations and other artforms, but there's even more to this month's show than an impressive roster of artists and live music. This month The STArt Alliance, in conjunction with the City of Lawrence, are doing an evaluation of the economic impact of Final Friday on downtown.
"On Friday, we're going to have volunteers at 10 venues, counting attendees and doing a very quick art survey of attendees," Kirkendall says.
While the venues have yet to be finalized, Kirkendall says volunteers will definitely be at the Lawrence Arts Center, 1109 Gallery and the art party. Volunteers will be asking attendees a few questions with the goal of determining out-of-town traffic, money spent and the perks of their visit. Downtown merchants will also be asked about their bottom line and whether Final Friday has had a positive, negative or no effect on it since its debut in August 2010.
"We're attacking this a whole bunch of ways. The final product is going to be an impact analysis in terms of what this has done for Lawrence, but also a set of recommendations on how to improve on Final Fridays — do a better job and bring in more out-of-town visitors," Kirkendall says.