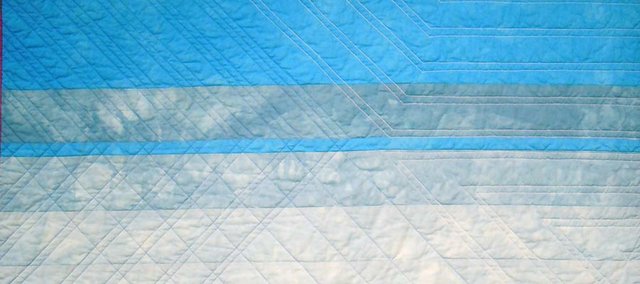 Thursday, October 27, 2011
Past Event
Friday, October 28, 2011, 6 p.m. to 10 p.m.
Wonder Fair: Art Gallery, Shoppe and Studio, 803 1/2 Massachusetts St., Lawrence
All ages / Free
The recent bout of warm weather hasn't stopped the folks at Wonder Fair, 803 1/2 Mass., from beginning to winterize their lives. And this Friday they'll show the public that they're ready for the frigid months with the opening of a new winter-themed exhibition, "Hibernation."
For the event, the Wonder Fair operators are inviting the public to come get cozy with them. Gallery guests are invited to crawl through an extravagant blanket fort and sip on warm beverages at the Wonder Bar. Wonder Fair co-owner Meredith Moore says she's been decorating the gallery in semi-secrecy all week.
"No one really knows just how elaborate the show is going to be," Moore says.
"Hibernation" will feature works by several arts, including installations from Kelly John Clark and Christa Dalien, fiber-sculpted woodland creatures by Australian artist Cat Rabbit and prints by Jonathan Metzger, Dan McCarthy and Ashley Goldberg.
The majority of the wall space, however, will be dedicated to four hand-dyed quilts by fiber artist Kim Eichler-Messmer. Eichler-Messmer models her quilts after photographs she takes of everyday places in various types of light — particularly before and after thunderstorms — creating abstract landscapes with striking juxtapositions of color and pattern.
"What I'm trying to do is capture a quality of light," Eichler-Messmer says.
Moore says the idea behind the exhibition and event was somewhat of a call out to buckle down for the winter. She hopes to inspire some productivity over the coming months.
"It's about being collective and working together to make it through the winter," Moore says.