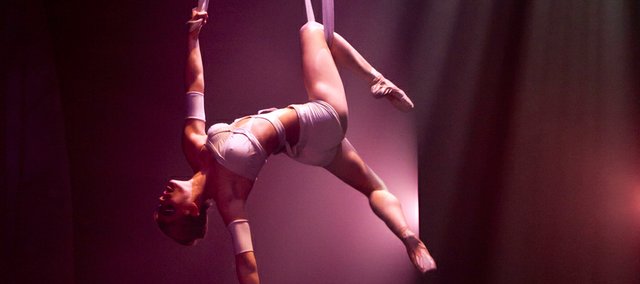 Thursday, October 27, 2011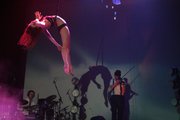 Liberty Hall will take on a cosmopolitan air this Friday when Quixotic and the MarchFourth Marching Band take the stage.
Kansas City's Quixotic blend music, dance and visual imagery into a stunning multimedia performance complete with aerial acrobatics and laser light show and while this isn't the group's first time performing at Liberty Hall, the inclusion of a MarchFourth deserves noting.
"It's a great venue to see Quixotic in because it's so up close and personal," co-director Mica Thomas says.
Thomas is particularly excited about a new act from aerial performer Megan Stockman as well as the group's use of a gyroscope, a device that will allow the performers to spin and flip simultaneously to pull off breathtaking acrobatic feats. And in the spirit of the season, there will be a costume contest for attendees.
Also appearing will be the MarchFourth Marching Band. Based out of Portland, Ore., the group pulls influence from around the world for an eclectic, high-energy performance. With more than 20 musicians joined by stilt walkers, burlesque dancers and acrobats, there will be plenty for the audience to take in during this spectacle. Thomas says there will likely be some collaboration between the groups as well.
"It's going to be a really good time," Thomas says.