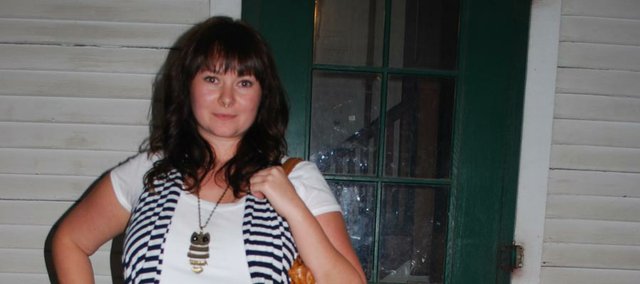 Thursday, September 8, 2011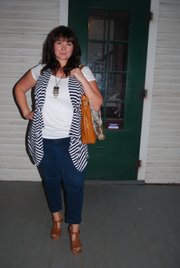 Name: Bri French
Age: 27
Sign: Virgo
Occupation: Hair stylist, bartender, waitress
Relationship status: Currently seeking a sugar daddy
Hometown: Cheyenne, Colo.
Time in Lawrence: Since 2002
What were you doing when scouted? Having a drink on my porch near campus.
How would you describe your style? Laid-back, casual and comfortable. I'm pretty low maintenance.
What are your current favorite fashion trends? Apple bottom jeans, boots with the fur.
What are your least favorite fashion trends? Denim that is distressed and made to look aged.
What would you like to see more of in Lawrence? Interesting boutiques and even more DIY cupcake bars.
What would you like to see less of in Lawrence? A less repetitive bar scene. I'd like more diversity, distinguishing the atmosphere of one bar from another.
Do you have any fashion influences? My sister and the clearance rack.
Do you have any piercings or tattoos? No tattoos, but I have my ears and nose pierced.
People say I look like… My sister, my mother, Catherine Zeta Jones and — since I've had bangs — Zooey Deschanel.
Tell us a Secret: The truth is out there.
More like this story on Lawrence.com