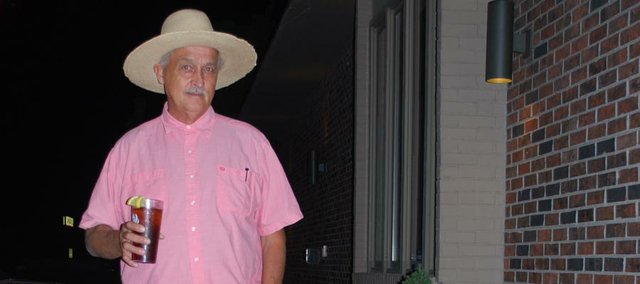 Thursday, September 8, 2011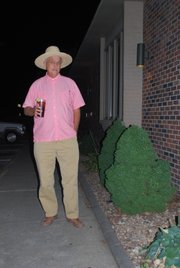 Name: Keith Middlemas
Age: 64
Sign: cusp of Pisces/Aquarius
Occupation: Landscape Architect and Stone Designer
Hometown: Lawrence
Time in Lawrence: Since 2002
What were you doing when you were scouted? Reading a book at Henry T's Bar & Grill.
How would you describe your style? I like high quality fabrics that can withstand my work.
What are your current favorite fashion trends? I appreciate Italian linen shirts and suits. I often purchase items during the opposite season, too.
What are your least favorite fashion trends? Blue jeans with T-shirts reminds me of going bowling or cleaning out the gutter.
What would you like to see more of in Lawrence? A greater ratio of ethnicities and more vitality in the community.
What would you like to see less of in Lawrence? Fewer people who mix religion and politics. Jesus is not America.
Do you have any fashion influences? No, I really don't.
Do you have any piercings or tattoos? A few friends, but mostly I try not to be a consumer of the corporate logos.
People Say I look like... I am not told that often, but I like that I don't look like other people. I like to appreciate the natural, unique shape of each human body.
Tell us a Secret: I love all senses of styles, including those with purple hair or Mohawks.
More like this story on Lawrence.com