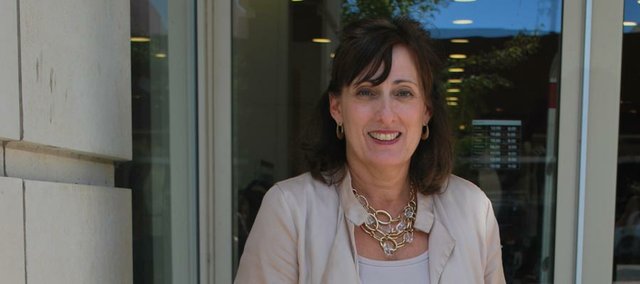 Thursday, September 15, 2011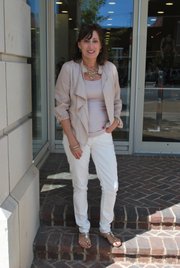 Name: Nancy Beeman
Age: 54
Sign: Cancer
Occupation: Manager at Gap, Inc.
Relationship status: Married
Hometown: Washington, Kan.
Time in Lawrence: I work in Lawrence, but I've actually lived in Topeka for 26 years.
How would you describe your style? Current and up to date.
What are your current favorite fashion trends? I honestly like everything. I like all jean shapes and new clothing styles.
What are your least favorite fashion trends? Like I said, I love clothing. I can find a cute way to wear almost anything!
What would you like to see more of in Lawrence? More customers shopping here!
What would you like to see less of in Lawrence? Less homeless people, because that would mean that they now have jobs.
Do you have any piercings or tattoos? Just my ears.
Do you have any fashion influences? I read all of the fashion magazines to see the latest styles. I also like to be informed so that I can answer customer questions.
People say I look like… No one tells me I look like anyone else! Maybe my daughter?
Tell us a secret: I already did — my age!
More like this story on Lawrence.com