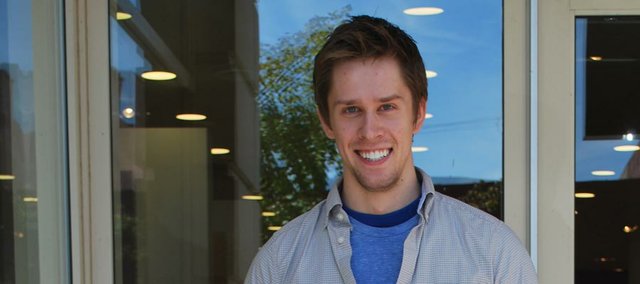 Thursday, September 15, 2011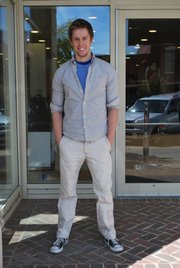 Name: Quinn Wasson
Age: 22
Sign: Scorpio
Occupation: Sales associate at Gap, Inc.
Relationship status: Single, but working on it!
Hometown: Lawrence
Time in Lawrence: I grew up in Lawrence, and I came home this summer to work.
How would you describe your style? It's a mix of classic Americana and prep.
What are your current favorite fashion trends? Suits — it's the "Mad Men" thing. I like that's it's ok to dress up more again.
What are your least favorite fashion trends? Leggings as pants, cardigans on men and the whole 'hobo-chic' thing.
What would you like to see more of in Lawrence? More of a balance among the stores and restaurants downtown.
What would you like to see less of in Lawrence? I'll be deep: pretension.
Do you have any piercings or tattoos? No.
Do you have any fashion influences? I dress mainly according to my mood. There are people I'd like to dress like in the future, but some looks feel too mature for my age and lifestyle right now.
People say I look like… My parents, and when I was younger, Macaulay Culkin.
Tell us a secret: If I could wear a suit every day, I would.
More like this story on Lawrence.com