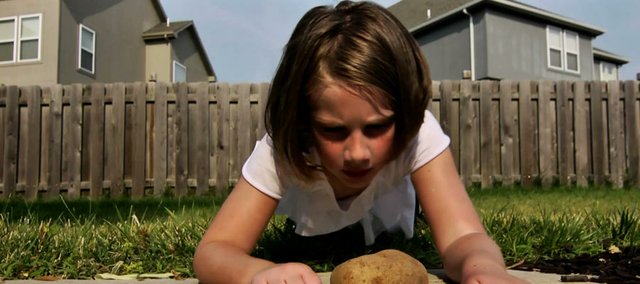 Thursday, September 22, 2011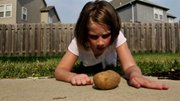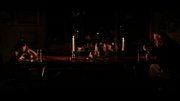 Past Event
Friday, September 30, 2011, 7 p.m. to 10 p.m.
Granada, 1020 Mass., Lawrence
All ages / Free
In 1992, Mark Von Schlemmer had just finished his masters at Kansas University and was working on a 30-minute local arts show when he was approached by artist/singer Ardys Ramberg about the possibility of adding a film festival component to a newly formed community art festival.
"Lawrence has all these great artists and one might be living next door to you. The idea was: You were sharing your art for free, and it was free to enter your art," Von Schlemmer says. "They had a poetry showcase, they had musical events, and they had artwork in the downtown shop windows."
Twenty years and more than 300 short films later, the only part of the annual Harvest of Arts festival that remains is the film festival curated and run by Von Schlemmer, who lives in Lawrence and teaches film at the University of Central Missouri. On Sept. 30, the Granada Theater opens its doors for free again, hosting two hours of some of the best short films the area has ever produced.
Jeremy Osbern just got back into town after working on a documentary for ESPN International, and a TV show for the Discovery Channel and he has been involved in at least 20 shorts that have appeared at Harvest of Arts.
Unless Osbern — who directs and works as director of photography at Lawrence-based Through a Glass Productions — gets called away for more work unexpectedly, he plans to attend the 20th anniversary of the festival. "It's a unique showcase for locally made independent film," he says. "And it's non-competitive, so as a filmmaker, you just have to worry about how the audience will react to your film and not awards or judges, or any of that other stuff."
Both the festival and the filmmaking world have come a long way since the film festival's inception. In its first year, Von Schlemmer was frantically switching reels and tapes between a 16mm projector and video projector in the auditorium of the Lawrence Public Library. By year three, things were looking up and the festival had moved to the Granada — the same place a 16-year-old Von Schlemmer saw "The Empire Strikes Back" back when it was a movie house.
"About five or six years in, the Harvest of Arts event kind of fell away, as things happen," says Von Schlemmer, "But I was more persistent."
The technology of making movies has also changed quite a bit since 1992. Each year, Von Schlemmer puts together a master reel of all the films shown, and in the early days he put them all on three-quarter-inch videotape. After that, it was Beta SP videotape. Sometime in the last decade, DVDs became the preferred method, and now he plays all the films from digital files on his laptop.
Times have changed behind the camera as well. Consumer-grade cameras shoot great looking video and YouTube is an ingrained part of everyday culture. On the professional side, decent equipment is much cheaper. "Now you've got these $500 cameras that can shoot HD footage and editing software has become so much more accessible," he says.
Meanwhile, KU's film program has grown and the filmmaking culture in Lawrence has grown along with it. Osbern isn't the only local filmmaker featured at HoA who has gone on to do impressive work.
Computer animator Donny Rausch had two shorts in the film festival around the same time he told Von Schlemmer he felt compelled to hop a plane to New Zealand because he heard Peter Jackson was filming the "Lord of the Rings" trilogy there. Rausch read the manual of the software he would be using on the flight and hit the ground running. Since then, he's done compositing for the last two "Spider-Man" movies, "Watchmen," and "Green Lantern," among others.
In high school, Alec Joler and Ethan Shaftel showed their short films at HoA. In 2008, they co-directed "Suspension," an indie film shot in Lawrence and Kansas City. The two now work as editors in Los Angeles and do work on projects as varied as live concert backgrounds and video games.
Writer/director Patrick Rea, who runs Senoreality Pictures and has 27 titles to his name on IMdB.com, has screened at least one film at HoA each year since 2001 when he was a film student at KU. He's finishing up his latest full-length film "Nailbiter," and has already begun editing his latest short, the crime drama "Rhino."
"The main difference between Harvest and other showcases is that it's free to the public and is 100 percent a celebration of the arts," says Rea. "It's great to be able to just walk in and see a variety of different kinds of films—from comedy, drama, documentary and horror — all shown together as one presentation, rather than splitting it into different blocks."
Just as the pool of talent grows in Lawrence and surrounding areas, so has pressure on Von Schlemmer to grow and expand the festival. The idea of a free film festival with no entry fees and no competition, however, runs counter intuitive to that.
Maybe it is partially to stay true to its original intention and the fact that there is no money coming in, or maybe it's so the organization and promotion doesn't overwhelm him, but either way, Von Schlemmer has stuck to his guns and kept HoA free.
As Osbern adds, "And there's free popcorn."