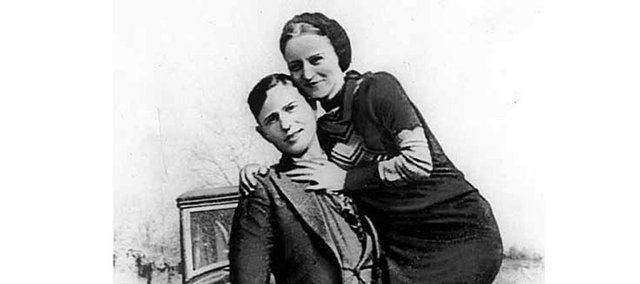 Thursday, September 29, 2011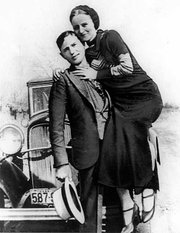 Recurring event
Eldridge Hotel, 701 Mass., Lawrence
All ages / Free
A bit of little-known Lawrence history will come to life this Friday when Teller's and The Eldridge bring back the infamous Clyde Barrow of "Bonnie and Clyde" fame.
The two Lawrence staples will reenact a 1932 bank robbery in which Barrow and two cohorts stole $33,000 — the equivalent of more than $500,000 today — from a bank in the building that now houses Teller's, 746 Mass. The robbery is said to be Barrow's first.
Things will kick-off at 5:45 p.m. with a 1930s-style cocktail party in the Crystal Ballroom at The Eldridge, 701 Mass. The hotel will be offering then-popular drinks including the sidecar, mint julep and Manhattan. Guests will have the chance to visit with the actors playing Barrow, his partners and his love interest, Bonnie Parker. Although Parker was not actually in Lawrence at the time of the robbery, the event planners decided to include her to make things more fun.
"We just thought we'd add her because she's adorable and feisty and cute," says Patti McCormick of The Olivia Collection, which is helping to put the performance together.
At about 6:35 p.m., Barrow and his partners will make their way down to Teller's where they will apprehend the bank president, played by Mayor Aron Cromwell, and take him inside. From there the robbers will escort the bank president to the back of the building, where the vault was once located, before leaving in a car parked out front.
The getaway car will then make it's way north on Massachusetts street, stopping briefly at The Eldridge so the gang can pick up Bonnie on their way out of town. McCormick says the performance should last less than 15 minutes in total.