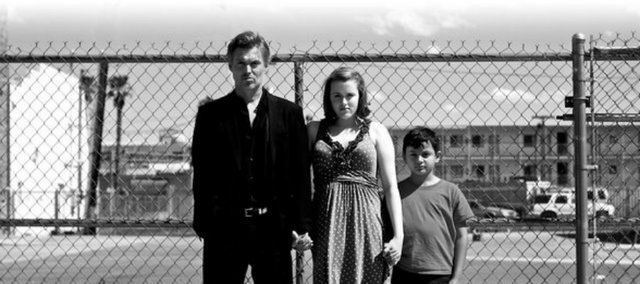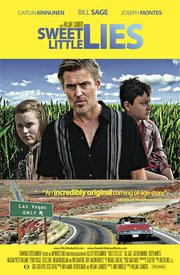 Back in August of 2009, Joe Saunders and his film crew — consisting mostly of friends from New York City's Columbia University, where he received his MFA in directing — had descended upon Eudora to shoot some scenes for his feature-length directorial debut, the independent comic drama "Sweet Little Lies."
Saunders — whose on-screen credit is William J. Saunders — is the son of former Kansas City Chiefs offensive coordinator Al Saunders, and he spent his middle and high school years in Overland Park. In high school, he played rugby with two of the film's producers, Jesse Cuevas and Justin Begnaud.
The movie was shot entirely on HD digital cameras and in real locations rather than sets to save time and money. Altogether, "Sweet Little Lies" took about four years to complete.
"The entire feature was a challenge," Saunders says." No one in the crew had worked on a feature film before, so we were learning as we went. We reached out to other filmmakers at our level and tried to get as much information as we could, but, of course, every shoot is different."
Last year, the coming-of-age road trip movie spent most of its time on the film festival circuit, winning the Audience Award and Best of Festival Award from the Dances With Films festival and Best Ensemble Cast from the Feel Good Film Festival, both based out of Los Angeles.
Now "Sweet Little Lies" has the chance to be seen by everybody. Film Works Entertainment has picked up the movie for DVD distribution, getting it in mainstream stores like Walmart. The movie is also now available for rental from Netflix and iTunes.
I asked Joe Saunders to think back to the film's shoot in Kansas and tell us what it was like to come back to the area.
How long did you film in Eudora and what was that like?
We shot in Eudora for eight incredibly hot, incredibly humid days. It actually poured one day while we were there, but it worked out because we happened to be shooting the one and only pyrotechnic shot in the movie. We relaxed a bit knowing the rain would keep a fire a bay should it get out of control. In the movie, 14-year-old Bess (Caitlin Kinnunen) and her younger pal Waldo (Joseph Montes) road trip across the U.S. to find and meet her father for the first time.
What part of the country was Eudora doubling for in the movie?
Eudora was just Eudora, although none of our characters ever name the town. It was meant to be a trailer park in the middle of Kansas, but I see no reason why it couldn't have been in Eudora!
How did shooting in Kansas City figure into the finished product?
We shot about half the movie in Kansas City and doubled it for locations throughout the shoot — mostly interior locations like hotel rooms and houses. We were looking for things we could easily cheat for another location.

What are the aesthetic reasons for filming in Kansas?
Aesthetically, Kansas provides an underutilized landscape. It pops up in westerns and period movies, but I wanted to use it as the setting in a contemporary story. I grew up in Kansas, so the images are very connected to my youth. I lived in south Overland Park and grew up with cows across the street. It's all been built up now, unfortunately.
The miles and miles of flat land is actually very beautiful. It makes you appreciate a good hill (laughs). I think about 75 percent of this film takes place outdoors, and since we were on a really tight budget, we needed free, spectacular settings. I thought of Kansas.
What about Kansas makes it a good place to shoot from the practical end of things?
The practical reason for shooting there also tied into the fact that I grew up there. Several people that worked on the film were high-school classmates who donated their time to the project. Friends and family really helped us out with lodging, food, locations, car rentals, and much, much more. It was really great to come back home and shoot a movie.

How was it different once you moved on to other locations?
Well, we drove from Kansas City to Las Vegas, and shot through Monument Valley on the way. Those three landscapes are drastically different and really elevate their respective story sequences. The advantage to Kansas was that we knew our way around and we knew the people.
The other states were a little more difficult to maneuver. We were essentially tourists with a camera. We'd show up, ask if we could shoot, and shot. Sometimes we didn't even ask!
"Sweet Little Lies," directed by William J. Saunders and starring Caitlin Kinnunen, Joseph Montes and Bill Sage, is now available on DVD. Read more about movies from Eric Melin every Friday on his Scene Stealers blog on Lawrence.com.