Monday, December 10, 2012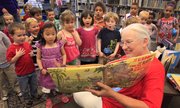 Resources
Alternative gifts
Contribute in the recipient's honor to:
Gifts of experiences
Give of your time
Watch a basketball game or movie together
Cook a treat or meal
For children, offer to play a game or do crafts
Help with home repairs
At the time of year when days of the week are named after shopping experiences, the pressure is on gift buyers to find the perfect items for friends and family. But some people already have what they need — or are difficult to shop for — and that store gift card doesn't seem to radiate with love.
Enter some less-heralded categories of gifts, ones that share the spirit of the season without accumulating dust in the back of the closet: charitable gifts, experience gifts and gifts of time.
Gift of ho-ho-hope
Charitable, or altruistic, gifts involve contributing money to a cause or organization in the recipient's name. There are charities, foundations and nonprofits everywhere, so how can would-be gift-givers possibly choose? Several local organizations hope you will give the gift of giving itself.
• The Lawrence Public Library Foundation will mail a holiday gift card to your recipient, noting that a contribution was made in his or her honor. Contributions to the library help maintain computers for job-seekers to use, provide children's storytime displays and crafts, and encourage teens to participate in Read Across Lawrence, among other things.
• If your recipient prefers the gift to be more etched in stone than printed on paper, Kansas University's Natural History Museum allows contributors to Adopt a Specimen, including fossils, with a gift of at least $75. Your recipient will receive a certificate about the specimen and recognition on the museum's website. Funds help maintain education programs, exhibits and scientific collections, bringing biodiversity research to the public.
• For the recipient whose holiday spirit is equal to his or her entrepreneurial spirit, perhaps helping at-risk teenagers aspire to careers in the arts might be appealing. Van Go Inc. is an arts-based social service agency, probably best known around town for its decorative benches commissioned by local businesses and created by the youths in its Jobs in the Arts Make Sense (JAMS) program. Van Go will send acknowledgement of your gift in honor of or in memory of someone.
It's the thought that counts, but how can you know that your recipient will appreciate your generous thought?
"By making a gift in honor of someone, you're advocating that organization, and you're also introducing that person to that organization," said Colleen Gregoire, vice president/campaign director for United Way of Douglas County. "For the person who has everything or is hard to buy for, they would probably appreciate the recognition from the organization."
Contributing to a cause on someone's behalf can also provide a gift for the giver: a tax deduction in the amount of your gift.
Jingle some bells or wield a paintbrush
If your recipient likes to try new things — or you want to give them the gentle nudge to do so — then the gift of an experience is the way to go. These experiences are more than just an evening out at a favorite restaurant or a day at the spa, although those make nice gifts as well.
• Lawrence Arts Center offers gift certificates that can be redeemed either for classes or tickets to performances.
Classes can be anything from dance to drawing, printmaking to improv theater, for youths and adults. Many classes are eight to 16 weeks, so the gift truly keeps on giving.
Performances include film screenings, storytelling, original theater and music.
• OmTree Shala, a new yoga studio, offers gift certificates for drop-in yoga classes and daily and weekly classes for students starting as young as age 7. Your recipient can find his or her inner light, no matter what the level of experience, from early-morning Sun Flow to the intense Hot Hatha.
OmTree Shala is running an introductory special of 30 days of unlimited classes for $30 for new students. Beyond that, you can purchase 10 classes for $100, and your recipient can truly get in the flow.
• For those senior members of your gift list, Kansas University's Osher Lifelong Learning Institute offers gift cards redeemable for its age-50-and-over academic courses. Jim Peters, Osher Institute director, says the gifts are popular with 30- and 40-somethings struggling to find a unique gift for their parents. Many of the Osher Institute courses last about six weeks and are taught by KU faculty and retired faculty on a large range of subjects. Locations are throughout Kansas and include Lawrence, Johnson County and Topeka.
Decking the halls, power-washing the deck
A precious commodity throughout the year and especially during the holidays, time is what some people on your list may want, either being together one-on-one or time you give by doing something for them: making a meal, doing household repairs, even mending their heirloom quilt.
"What the gift of time looks like will be different for different people," said Mary Newberg Gale, pastor at First Presbyterian Church. "The best way to approach it is to offer things that aren't intrusive; offer things that can give the recipient space to do something they like."
For example, offering to clean someone's house is more intrusive than offering to watch their children for an afternoon while they may choose to clean and tidy on their own.
Gale recommends making a generic offer of what you would like to do for the person and asking them what would fit them best. "The recipient may need something that you don't know about yet," she said.
Some people may not be asking for your time, but if you are short on funds, everyone loves a home-cooked meal or homemade treat. If you have a particular cooking specialty that your friends and family request often, why not offer to make it for them sometime? (And then follow up on it at an agreed-upon time.)