Thursday, December 13, 2012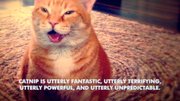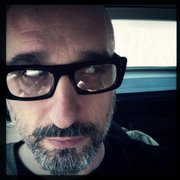 Catnip will be difficult to look at in the same way after viewing Lawrence native Jason Willis' short film, "Catnip: Egress to Oblivion?"
The 7-minute, 1970s-classroom-documentary-style film — featuring narration of catnip research, pans of newspaper articles about it, psychedelic music and scads of wild-eyed, crazy-acting cats — was selected for the 2013 Sundance Film Festival, set for Jan. 17-27 in Park City, Utah. It's one of 15 (and one of the more lighthearted) in the Documentary Short Films category.
"Cat­nip is all the rage with today's mod­ern feline, but do we really under­stand it?" Willis writes in a teaser for the film. "Is it a source for harm­less kicks, or a poten­tially crip­pling addic­tion? ... Once and for all the facts about this con­tro­ver­sial sub­stance are frankly dis­cussed."
He isn't exactly sure how his film rose to the top of the thousands of entries Sundance received for its short-film program, but he suspects being featured at AFI (American Film Institute) Fest 2012 in November helped. He knows some Sundance programmers saw it there.
"I imagine it's the humor combined with how absurd the whole concept is," Willis says, in an email interview. "I tried to play the 'parody of a drug educational film' thing pretty straight, and spent a lot of time trying to nail the vibe."
Willis wrote, directed and produced the film, which has received mentions on theatlantic.com and filmindependent.org. Thanks in part to using his own cats for footage and a friend for narration, Willis says, the total budget for the film was $25 — all spent on catnip.
Willis, 43, graduated from Lawrence High School in 1987 and now lives in Tucson, Ariz., where he does freelance design, photography and video work. His website is JasonWillis.com.
Lawrence actually has a long history of contributing to the classroom documentary film genre, as Centron Films — one of the biggest suppliers of educational films nationwide — was based here for years, Willis says. As a child, Willis himself appeared in one of their films. See "Halloween Safety" in all its 1977 glory online.