Thursday, January 5, 2012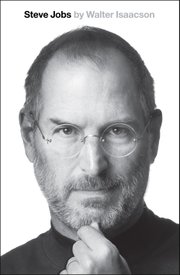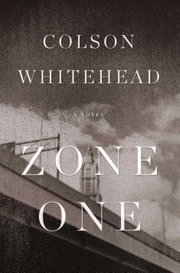 Heart-pounding thrillers, highly anticipated sequels, inspiring memoirs and beautifully written book club winners — 2012 has them all and then some. No matter your literary style, it won't be tough to read a worthy book (or five) a month this year.
To help you wade through the stacks and stacks of all-comers, the staffs of The Raven Book Store, 6 E. Seventh St., Half Price Books, 1519 W. 23rd St., and the Lawrence Public Library, 707 Vt., let us in on the books they're most anxiously awaiting in 2012, plus the already-published novels they think will hit big this year.
So, clear off that nightstand and dust off your reading glasses — you won't want to do anything but careen through these titles once you have them in your hands.
"The Beginner's Goodbye" by Anne Tyler
Sure to be a book club favorite, Tyler's newest novel (out in April) explores life during the pain of loss and recovery. It is the story of Aaron, who marries the outspoken Dorothy, only to lose her later in life when a tree falls on their house. As Aaron deals with the death of his wife, it's easy to draw comparisons to Tyler's own grief — the 1988 Pulitzer Prize winner lost her husband, Taghi Modarressi, in 1997 to lymphoma.
"The Chaperone" by Laura Moriarty
Lawrence resident and Kansas University professor Moriarty's newest novel (June) surrounds the 36-year-old chaperone of famed silent film star Louise Brooks. The book imagines 1922, in which Brooks and Cora, the chaperone, leave Wichita for New York City, where the teenager is hoping to find fame and fortune.
"Steve Jobs" by Walter Isaacson
The Apple mogul's biography is a must-read for anyone hoping to make a difference through applied imagination. Isaacson spent more than two years interviewing and shadowing Jobs, who died in October 2011 after a struggle with pancreatic cancer. Within the month, his biography (over which Jobs asked to have no editorial control) hit the shelves — 656 pages of candid quotes, inspiration and serious detail of a man revered by both those in the tech industry and private society as well.
"The Woman in Black" by Susan Hill
This isn't a new book, to be sure — it came out nearly 30 years ago. That said, a new movie based on this British thriller is coming out in February and should drum up interest for Hill's original novel. Starring Daniel Radcliffe of "Harry Potter" fame, the movie's chilling posters (an old-timey portrait of two children with their eyes scratched out) and creepy trailer have set the tone for a horror lover's dream.
"Home" by Toni Morrison
The 1993 Nobel Prize winner and Princeton professor comes out in May with a novel sure to hit home for many in this current time of dwindling war and racial undertones. Morrison's story is that of a black Korean War veteran, who returns from service to a racist America and a home different from the one in his memory. That environment plus the scars left by the war wind a tale of survival and self-defeat.
"Breakdown" by Sara Paretsky
Kansas native and KU grad Paretsky's newest novel hit shelves Jan. 3. It's her most recent novel about her barrier-breaking female private investigator, V.I. Warshawski. In this installment, the daughters of some of Chicago's most powerful stumble upon a freshly murdered man in an abandoned cemetery. V.I. must unearth whether the killing is associated to a hostile senate campaign, a rich man's long-ago childhood or something else all together.
"The Cove" by Ron Rash
Set during World War I, "The Cove" is a dark, literary account of a love affair set in the South. The book doesn't come out until April, but for those who want to taste some of Rash's gothic writing now (his story lines run parallel in darkness level to "Winter's Bone"), his novels "Serena," "One Foot in Eden" and "Saints at the River" all swim around similarly engrossing worlds.
"Game Change" by John Heilemann and Mark Halperin
Like "The Woman in Black" this book isn't new — it came out in early 2010 — but stands to get a movie boost thanks to getting the HBO Films' treatment in March. The movie's already received buzz for Julianne Moore's turn as Sarah Palin, while the book will excite anyone bored as the current crop of Republicans duke it out for the right to challenge President Obama in 2012.
"Death Comes to Pemberley" by P.D. James
Released in December 2011, this novel reimagines Jane Austen's characters from "Pride and Prejudice" in a tale of murder and mystery set six years after Elizabeth and Darcy get their happily ever after. In it, Elizabeth's disgraced sister, Lydia, arrives on the eve of a ball with the shattering news that her husband, Wickham, has been murdered. A great book club pick, this one is sure to please those looking for a juicy Victorian book in the new year.
"The Autobiography of Mark Twain" by Mark Twain
It came out in 2010 — 100 years after the death of Twain — but Volume 1 of Twain's planned three-part autobiography is a doozy for those who can only picture him as a white-haired man in a suit writing about rascally Midwestern boys. In the memoir, which will eventually span more than 500,000 words, he tells a bit more than what we learned in history class. For example, Twain discusses his scandalous relationship with his secretary after the death of his wife.
"Taken" by Robert Crais
The latest Cole/Pike series (out in late January) begins when a woman hires Elvis Cole to find her missing daughter. Going undercover to find the girl and her boyfriend, who he thinks have been taken by bandits called "bajadores," Cole himself is taken, leaving Joe Pike to find his friend in a dirty world rife with human traffickers.
"Marriage Rules" by Harriet Lerner
Yet another new book by a local author, "Marriage Rules," (published Jan. 5) is getting a lot of buzz for Lawrence-based therapist Lerner. The book, written as a sort of self-help manual for the married seems simple enough, but it's actually a guide for having a healthy relationship — written in such a way that it makes turning things around seem manageable, one little step at a time. Bonus: It's witty and is as clinical as it is practical.
Extra reads
For those of you who happen to be fast readers (good for you!) we've added more books to devour in 2012:
"The Twelve" by Justin Cronin (August)
"Washington: A Life" by Ron Chernow
"Mr. Peanut" by Adam Ross
"Rope" by Nevada Barr (January)
"Believing the Lie" by Elizabeth George (January)
"V is for Vengeance" by Sue Grafton
"Super Mario: How Nintendo Conquered America" by Jeff Ryan
"Zone One" by Colson Whitehead
"Unbroken: A World War II Story of Survival, Resilience, and Redemption" by Laura Hillenbrand
"The Mark of Athena" by Rick Riordan (fall)
"Cold Days" by Jim Butcher (July)
"The Kingdom of Gods" by N.K. Jemisin
"Broken Harbor" by Tana French
"Telegraph Avenue" by Michael Chabon (fall)
"The Lotus Eaters" by Tatjana Soli
More local authors
"Louise: Amended" by Louise Krug (April)
"My Almost Certainly Real Imaginary Jesus: A Memoir" by Kelly Barth (September)
More like this story on Lawrence.com