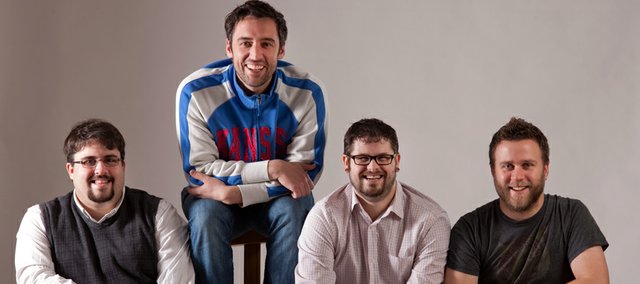 Wednesday, January 11, 2012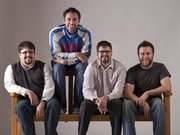 To some, Matt Cox might be considered an enigma. The once-and-future video game designer, turned pastor of EastLake Community Church, acknowledges the worlds of the Mario Brothers and Jesus Christ might at first seem to be at odds with each other.
Now working on a new title for Apple's iOS devices, Cox was once at the helm of games such as "Scribblenauts," a successful Nintendo DS title that sold more than a million copies for the company 5th Cell. His newest, independent project, "Sticky Bees" is planned for release in late January or early February. Still, Cox says it is his other work that is the most important in his life.
"Obviously, you wonder why some designer, who worked on a million-dollar game, is now just making an iPhone game or not doing that anymore at all. We attended a church (while living) in Seattle that just totally changed how we thought about church. It just seemed like the type of church I'd always wanted. I was really inspired to come back here and start that. You can imagine the level of inspiration it would actually take for me to walk away from my dream career, because that's what it was."
And for two years, Cox has done exactly that. He has been leading services for a growing assemblage at EastLake, the next of which will convene at 9:30 a.m. and 11:00 a.m., Sunday at the Holiday Inn Convention Center, 200 McDonald Drive. It has only been in the past few months that Cox, with the aid of three members of his congregation, has felt the urge to create a video game. "Sticky Bees," his latest project, is designed for the widest of demographics.
"'Sticky Bees' is an iPhone game that is going to appeal to everyone, not just hardcore gamers, but people who don't even play games – grandmas to seven-year-olds who just want to play with toys on their iPhones," Cox says. "People who like to download the silly stuff, but also the person who would play 'Skyrim' or 'Call of Duty' will find this very appealing."
The gameplay is addictive and simple. The player maneuvers a small insectoid avatar across the touch screen with a finger, all the while getting cartoony, bulbous looking honeybees to form a long, snakelike tail behind.
Meanwhile, the game throws increasingly difficult waves of mosquitos and other dastardly bugs at the player. The goal is to ram into and destroy these evil arthropods while not letting any of them hit the titular bees sticking behind. The more bees stuck to the player, the more points they receive per kill. There are power-ups and boss battles as well. The whole package is wrapped up in cute, colorful graphics. There will be a free trial version, with other versions coming in at 99 cents a piece on the iPhone.
Palmer Davidson, Music and Sound Designer for the fledgling game development company, called Fourfire, says it's no accident this game has come together through EastLake Community Church. Davidson says he was instantly attracted to the church by Cox's attitude and the fellowship at Eastlake.
"I came from a church where the sermons were very long, and they literally talked about the Greek translation and the Hebrew this and that, and I left knowing absolutely nothing," Davidson says. "I didn't have anything where I could say, 'Oh, I'm going to change that.' The very first Sunday we went (to Eastlake), the point of his talk was, 'Here is one thing you can take from this talk and put into your life and experience a little bit of change.'"
Davidson says Cox's knowledge of how to build a game is the primary reason he believes "Sticky Bees" will be a hit with iOS gamers. He says Cox was able to push the team members toward a goal of a finished product, despite the fact that no one else on the team has ever worked on a game before.
"I always kind of envisioned what it would be like if I did sound for a video game," Davidson says. "Though we didn't have experience specifically in video games, the experience we have had in our lives with various areas of technology, Matt was able to bring it all in and hone it into what it's become.
"There's a couple things that set us up for success and one was Matt. His experience in video game environments really carried over. The team kind of formed itself, it was kind of funny how all that happened. We were all friends and it just developed into its own thing."
Technical Director Michael Rowland, who coded the game, says he thinks the project was a smart one for the team of relative newcomers to attempt as a first game. He says "Sticky Bees" was relatively simple from a coding standpoint.
"It seems like a good first step and a good first game to try because it, at first, seemed so easy to do. You just move one thing and you collide with another, so you just have to check all of the collisions."
Rowland says he thinks the game should be a hit universally with those who pick it up and try the free trial of the game.
"It's definitely got a cuteness factor to it," he says, "and also it's something that hasn't really been done. The emphasis on the gameplay and how easy it can be to pick up. We're shooting for everyone. When we did our beta (testing), we had gamers upon gamers — people that are about 50 and kids. I've seen a two-year-old play the game."
Cox says he always planned to get back to his other love, designing games, and he always hoped he'd eventually have the chance.
"I've always had a handful of core gameplay ideas I thought would be fun sometime. I knew, once the church got going, that if I crossed paths with some people to code and put a small project together, I'd at least pass it by and then see if they'd be up for it."