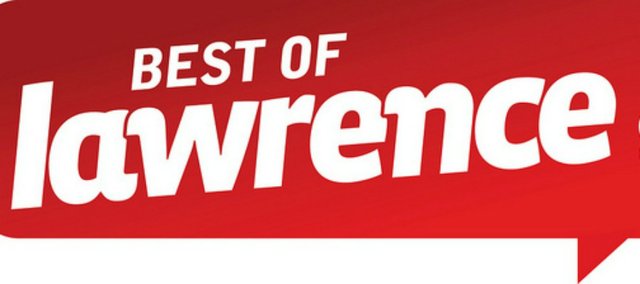 It's an election year, which means people's opinions are strong - and they're not afraid to share them.
Here at Lawrence.com headquarters, we didn't think it was fair for the Mitts and Baracks of the world to have all the fun, so we're opening up the polls for our 2012 Best of Lawrence contest.
Last year we dusted off Best of Lawrence after a five-year hiatus. After thousands of votes, we were able to tally the readers' choices in 24 categories. (See them here: Entertainment | Local Business & Retail | Food & Drink)
We're blowing it up this year, asking for your picks in more than 70 categories. You tell us where we need to eat and drink, where we need to shop, who should clean our teeth, who we need to read, who we need to see, so on and so forth.
We've simplified voting this year. Instead of different rounds of nominations, we're giving readers and residents one round - one long round - of voting. At the end of the voting period, nominations will be tallied and our winners will be announced. We'll be using social media to promote Best of Lawrence, so look for the Twitter hashtag #bestoflarry. Heck, you can use it if you want to drum up votes. It's campaign season, after all.
Voting begins today and goes through Sept. 7. Look for the Best of Lawrence winners to be announced in the Sept. 30 edition of the Lawrence Journal-World.
More like this story on Lawrence.com