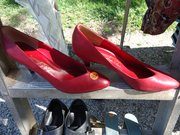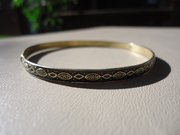 It's summertime in Lawrence and prime season for one of my favorite Saturday activities: garage sales.
While it's a bit risky to venture into a sale of someone else's unwanted goods trying to find a specific item, garage sales have often surprised me with the amount of amazing stuff I can nab on the cheap. For the past few weekends, I've gotten up early to hunt for the best Lawrence garage sales, and while I wasn't looking for any specific items, I was able to buy a variety of great, unexpected items, and they all fit well into my budget.
From my adventures around Lawrence, I found consistency among the types of items to rely on garage sales for. Here's my opinion on the best bets for garage sales.
Housewares
People in Lawrence have some weird stuff. Beyond the oversized photos of giraffes or gigantic gold lamp sculptures you may run into, there are some gems to be found if you're patient enough. I've been without a floor-length mirror for about a year, but a garage sale I went to a couple weeks ago had 20 square mini-mirrors from IKEA for $10. I bought them and went about pasting them on my wall. I now have a floor to ceiling mirror, and I paid the same amount that I would have at Walmart.
Shoes
There's something a little freaky about buying shoes from a garage sale for me.
Don't get me wrong, I buy shoes from secondhand stores all the time. However, handing cash over to the person whose feet have been in the shoes you're buying is just sometimes a little too much, especially when they start reminiscing about the memories they made in the shoes.
I found some red pumps from the '80s for 50 cents, and the woman selling them began telling me about how she used to play dress-up in them when she was younger.
Sweet? Yes, but I couldn't help but feel like I was stealing away something of deep sentimental value.
Accessories
I'll never mind paying 25 cents for a fantastic piece of jewelry, and that's just what I did one recent weekend.
While you can expect to spend about $15 for a cool piece of vintage jewelry at a secondhand shop or antique store, garage sale necklaces, bracelets and rings are usually sold for less than $1.
Don't go out trying to find a predetermined style of jewelry because you'll inevitably be disappointed. Instead, go in with an open mind and a couple quarters; you'll leave satisfied.
This summer, if you're on a budget but still need to quench your shopping thirst, head out to a few Lawrence garage sales before you hit the stores.
— Ali Edwards can be reached at go@ljworld.com.
More like this story on Lawrence.com